Susur Lee's Chinese food restaurant, Luckee, is a jewel. From the moment you enter the door, thoughtful details – from décor to Nouvelle Chinoise delicacies – stir you sensually.
Enter from Toronto's SoHo Metropolitan Hotel through the sultry bar, accented with ultra-feminine hits of lipstick red, sumptuous velvet, and a stunning, floor-to-ceiling canvas.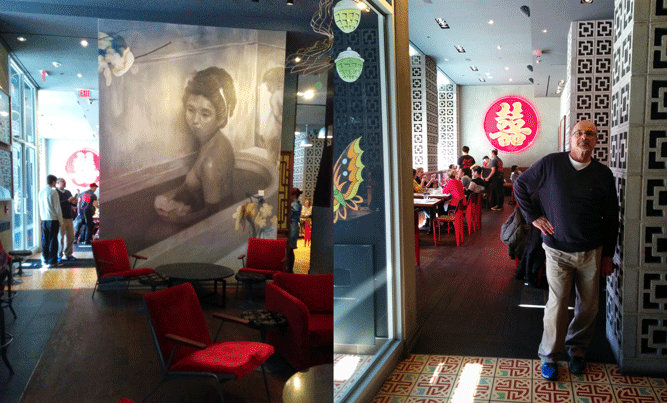 Asian motifs are repeated throughout the décor – in the delightful butterfly and lantern decals at the street entrance, in the beautiful floor tiles, and a flashy neon sign. Even the intricate pillars are pretty. Juxtaposed against modern wooden tables and chairs, sleek black tile, and dark wood floors and panelling, the décor is an embrace of masculine and feminine, modern and traditional.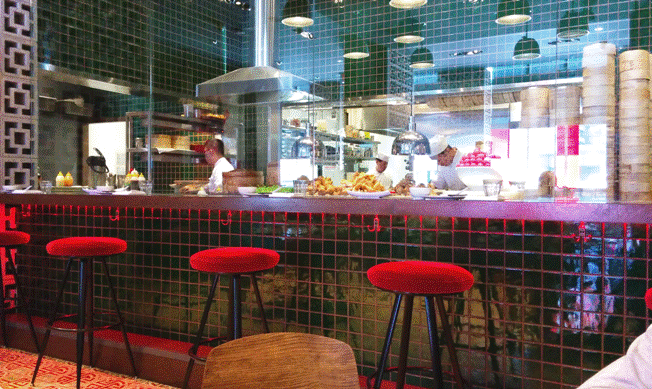 Catch a glimpse through the open kitchen of the hidden gems soon to be revealed at your table.
Steamed Long Xia Gow are plump, supple dumplings filled with luxurious lobster and asparagus, and garnished with green onion. Siu Mai (steamed chicken and shrimp dumplings) are crowned with scallop and black truffle.
Leave the delicate Xiao Long Bao (steamed pork soup dumplings) in your bowl when you tear into them; a delicious broth of tender, shredded pork will cascade out.
One of the things I love about dim sum is the dipping sauces. Luckee serves a variety of exquisite, housemade sauces. Crispy, caramelized Chicken Pot Stickers (stuffed with chicken, chives, and cabbage) are served with black vinegar ginger dip. Soya dip is laced with fresh, hot chili peppers. Chef Susur Lee's Sriracha and Chinese mustard have different flavours of heat. A bright, ginger and green onion pesto adds a whole new, fresh dimension.
There's a bounty of seafood delicacies to choose from, like Salt & Pepper Spiced Squid. Hong Kong Style Steamed Whole Sea Bass is so tender and sweet, garnished with julienned red pepper, leeks, and ginger, and dressed at the table with sweet soya juice.
Succulent Spicy Soya Bean Crumble Shrimp sit on top of crisp cucumber slices in a gorgeous puddle of sweet and tangy kaffir lime and Thai basil glaze.
Service is informative and attentive. As much as I enjoy the typical, cheap dim sum dives, the pleasures of our dim sum brunch at Luckee left us feeling utterly pampered. A must-try stop on your next trip into T Dot.
Luckee Restaurant and Bar
328 Wellington Street West
Toronto, Ontario
Telephone: 416-935-0400
Website: http://luckeerestaurant.com/

Read More