While Chris Hadfield (Canadian astronaut now circling the earth on the International Space Station) was dining amongst the stars on a breakfast of orange juice, Cornflakes and coffee, my Dad and I were enjoying a yummy breakfast down here on planet Earth at Bobby's Hideaway in Streetsville, Ontario.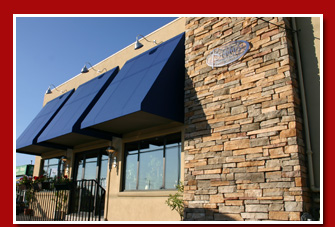 If you know Streetsville, you probably already know that Bobby's Hideaway is famous for breakfast. But what olive the most about Bobby's is their delicious House Vinaigrette – a perfectly balanced, well-blended dressing with a taste that leaves you wanting more, more, more! I must have more! It is divine on their Analyse This Greek Salad (a pleasing twist on the traditional Greek salad consisting of the usual fixings along with shredded carrot on top of mixed baby greens). Olive it on their Bob Cobb Salad – a satisfying salad of flavorfully marinated char-grilled chicken breast, perfectly ripe avocado, egg, Blue cheese and crumbled bacon adorning fresh salad greens.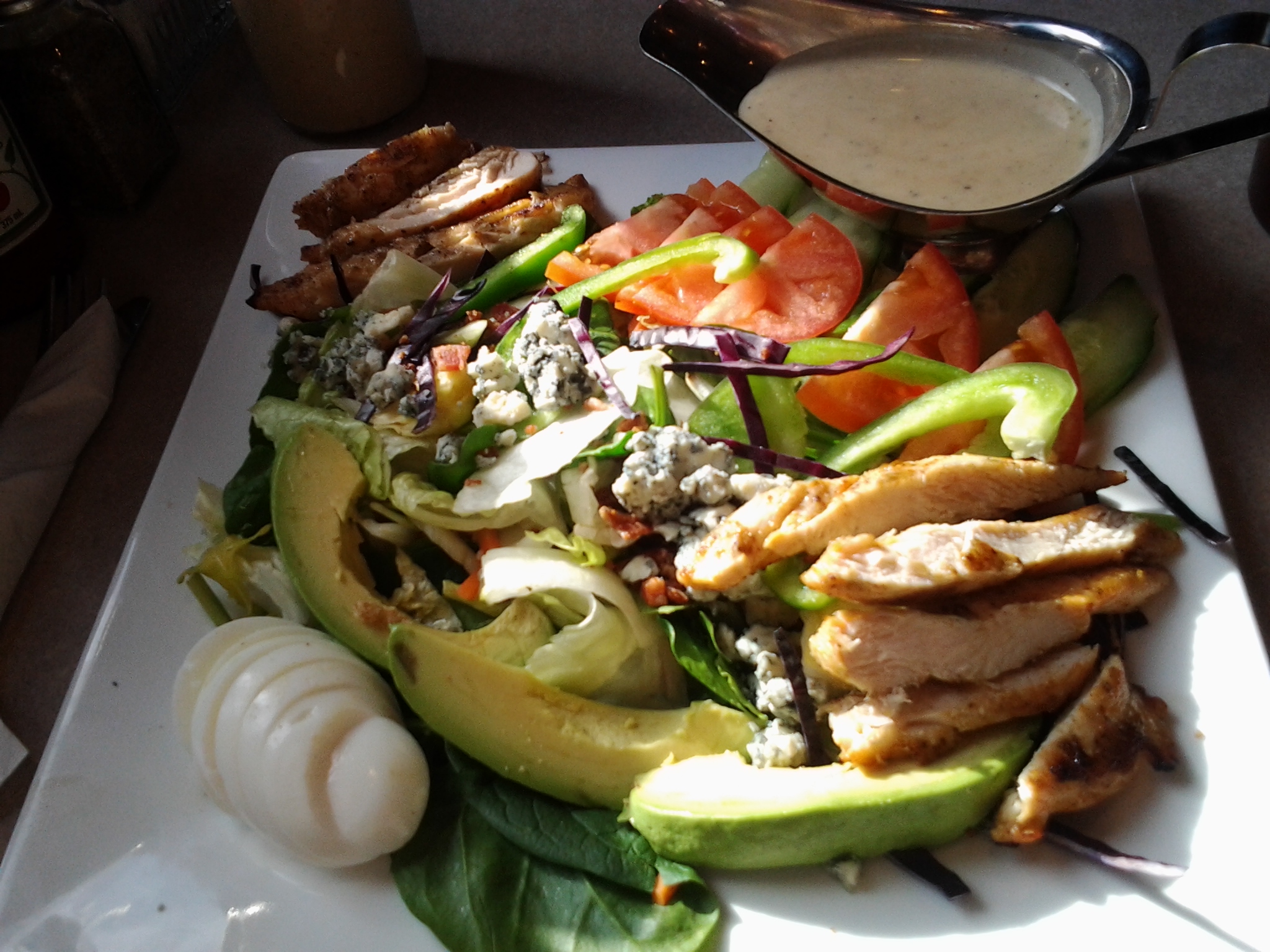 Olive it so much that I decided I would try to recreate the recipe at home. I googled recipe after recipe to see if I could get any hints. I even feigned food allergies to try to trick the waitresses at Bobby's into giving up the secret recipe but their lips were sealed and alas, the recipe remains secret.
Thankfully, Bobby's sells their delicious House Vinaigrette in take-home bottles at $5 per bottle. There aren't any labels on the bottle, no ingredients lists either (to keep it secret) but you need to know that it must be refrigerated quickly, even before opening, so get it right home and into the fridge. Make up a batch of Olive's Salade Maison, throw in some kalamata olives and crumbled Bulgarian feta cheese, dress it with Bobby's House Vinaigrette and you will have my version of Bobby's Analyse This Greek Salad on your own table.

All Bobby's sauces are homemade and well-crafted. Bobby's serves quality all-day breakfast, lunch and dinner. It's home-style comfort food in a casual setting.
Bobby's Hideaway
20 Queen Street. North (Britannia and Queen)
Streetsville Ontario
L5N 1A1
Tel: (905) 542-8863
Hours of Operation:
Mon: 7:00am – 9:00pm
Tue: 7:00am – 9:00pm
Wed: 7:00am – 9:00pm
Thu: 7:00am – 9:00pm
Fri: 7:00am – 10:00pm
Sat: 7:00am – 10:00pm
Sun: 7:00am – 9:00pm
Read More