Spring is in full bloom at Herridge's Farm Fresh Market. After a long winter, I thought I'd treat you to a little eye candy. Look at the beautiful rainbow of colours on these cut tulips,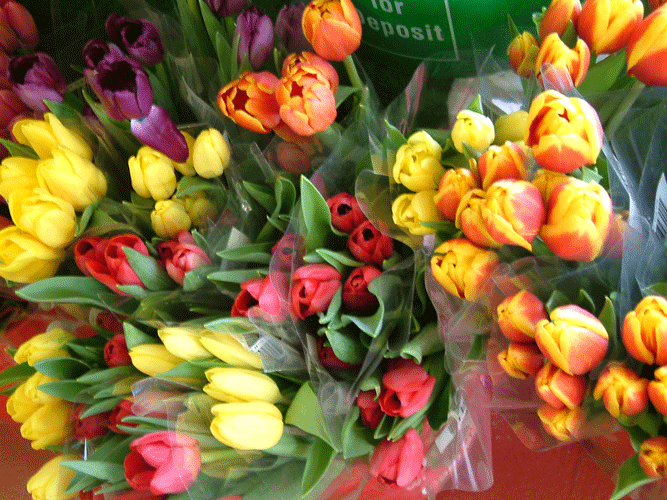 and the gorgeous orange and pink on these potted tulips. I love orange and pink together. It somehow seems very French.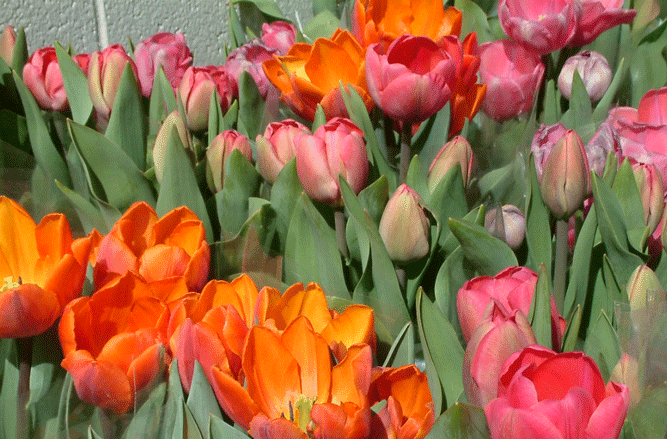 I love tulips the most when they are closed up like this, in graceful modesty.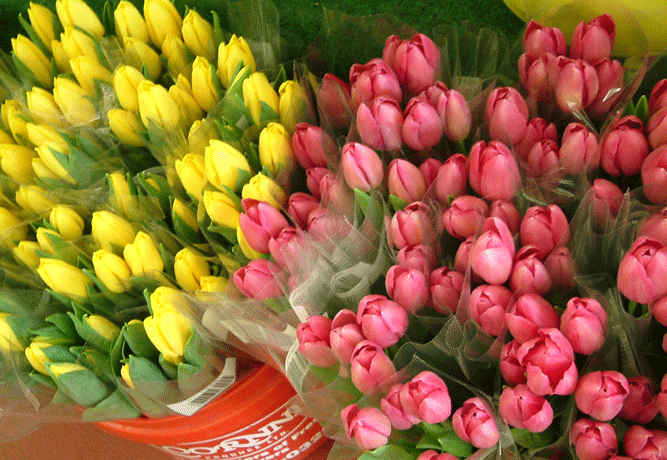 Friendly, furry pussy willows always bring back fond childhood memories of my mother cutting a few branches for me to bring to my favourite teacher, Miss Russell. Miss Russell still sends me birthday and Christmas cards. She's the best.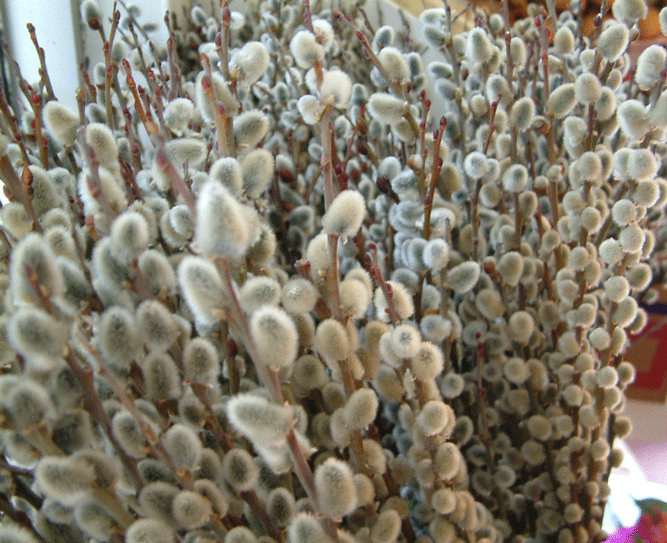 What olive about Herridge's is that it is so easy to breeze right in, through the sea of beautiful flowers (like these happy pansies),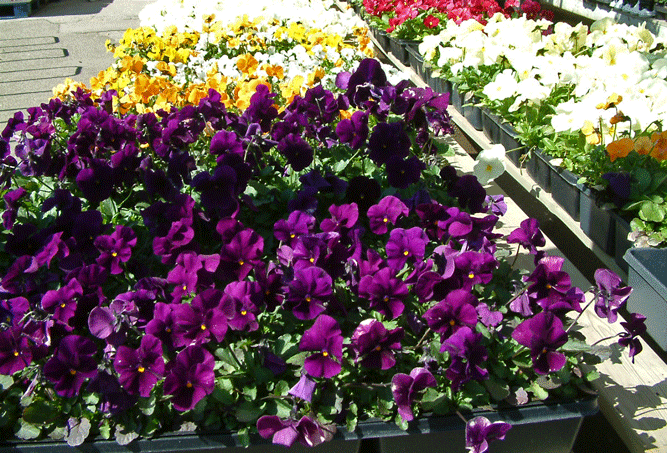 into a quaint little market filled with local, farm fresh produce, fresh bread, and friendly faces.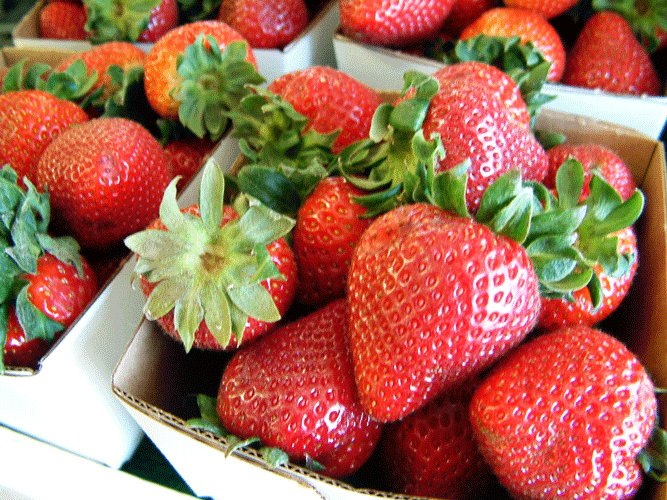 These brussel sprouts are absolutely perfect – firm with tight, bright green, shiny, unblemished leaves. I brought home a basket to roast in the oven. It makes them taste so delicious. I'll teach you how to do that sometime.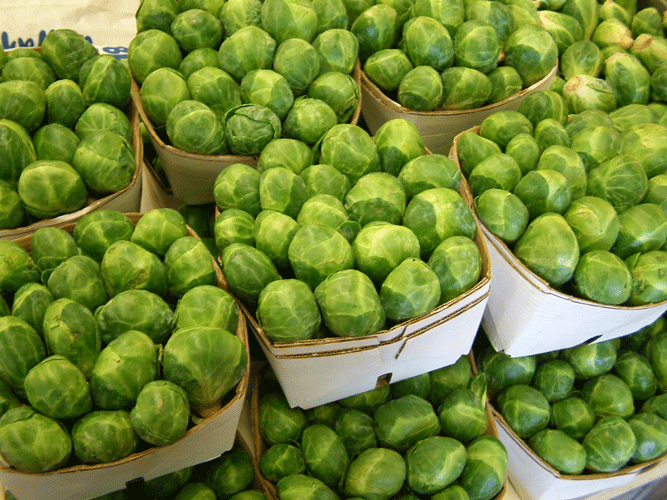 The first treasures of spring: rhubarb and asparagus. Ontario field asparagus arrived this week at Herridge's! It's a little early yet for local field rhubarb but this is Ontario greenhouse rhubarb. Field rhubarb will be coming very soon. I have a wonderful recipe for rhubarb that I am going to post in a couple of days.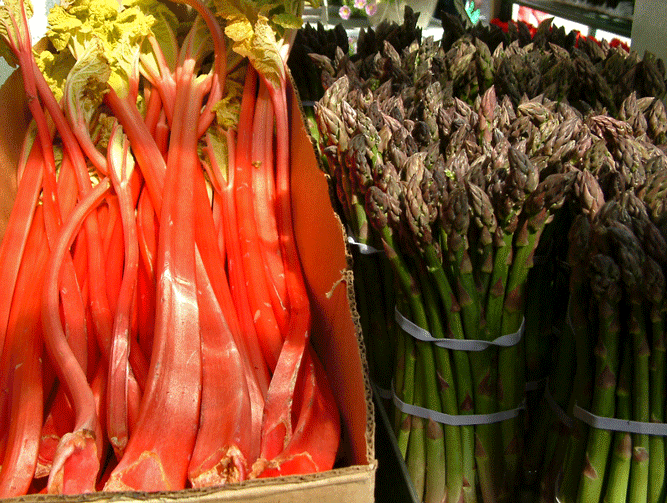 If you have a green thumb, you can grow your own asparagus. Herridge's sells asparagus rocks and potato seeds. They also sell hanging baskets, potted flowers, annuals, herbs, and vegetable plants.  Look at these adorable babes of spring – baby lettuces, so tender and sweet,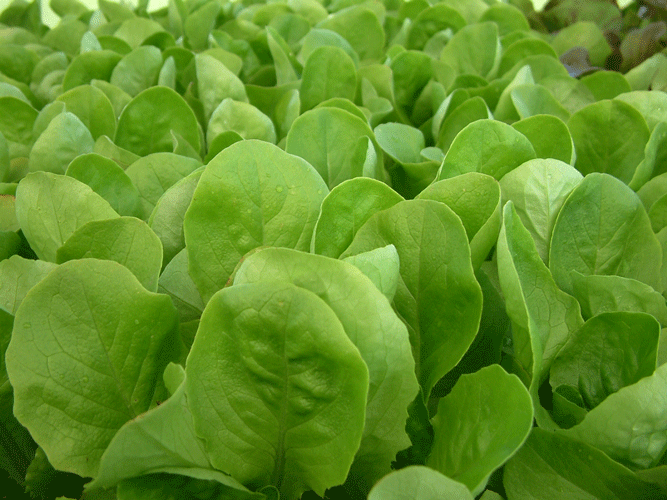 waiting for a loving gardener to tuck them into a bed of soil.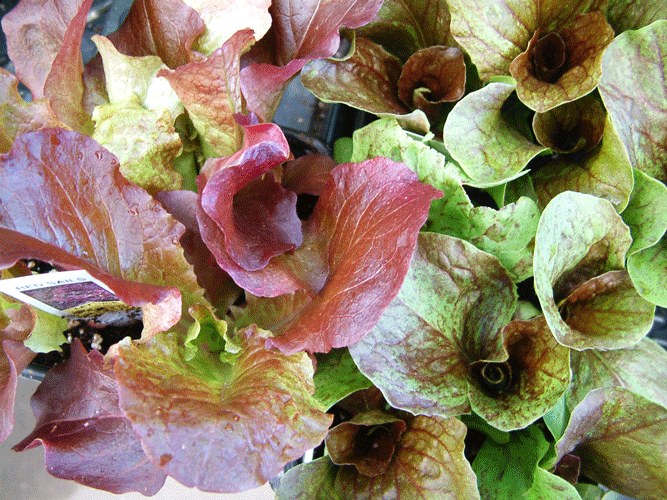 At its present location since 1972, Herridge's Farm Fresh Market and surrounding farm is family owned and operated since 1950. Availability changes everyday, according to Mother Nature and the season. Be sure to visit often to enjoy Herridge's own harvest and other locally grown treasures.
Olive Herridge's Farm Fresh Market. It's a little farm market that's big on fresh and friendly.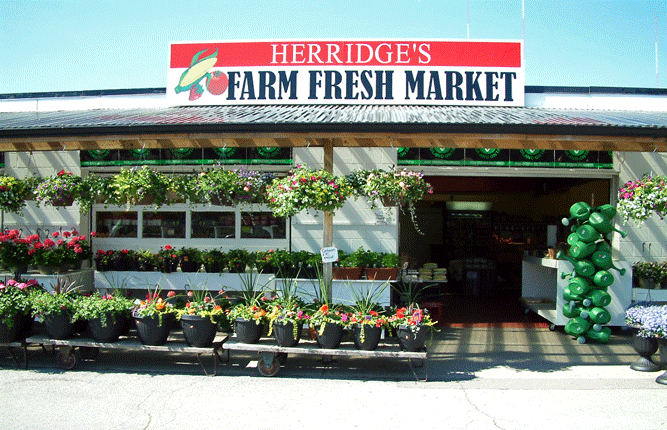 Herridge's Farm Fresh Market
780 Southdown Road Mississauga, ON L5J 2Y4 Tel: 905-822-0981  
Opening Hours:
Monday to Friday: 8:00 a.m. to 8:00 p.m. Saturday, Sunday & Holidays: 8:00 a.m. to 6:00 p.m. Open 7 days a week from April to December 24th.
Read More