One stop at Cheese Boutique and all stocked up with gourmet treats for the holidays!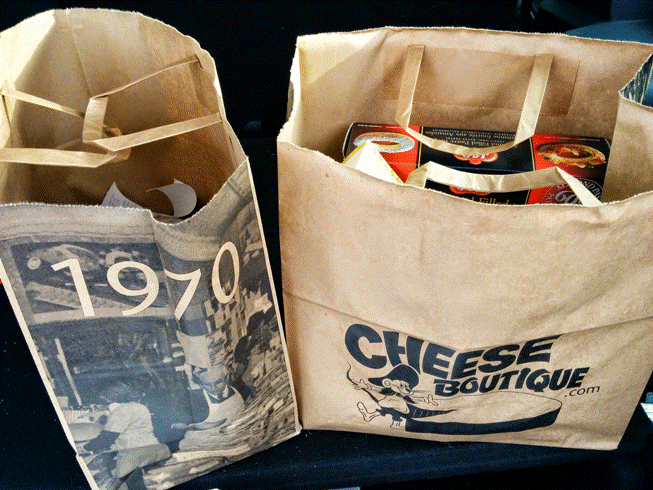 Christmas is the perfect time to indulge in fine cheese. So easy for entertaining, so luxurious. I asked the experts at Cheese Boutique to describe three cheeses they might like to serve on their own cheeseboard this Christmas.
Brebiou: a sheep's milk cheese from the Basque region of France. Very ripe due to its 4 months of wet aging. Quite mild with a nice finish.
Glengarry Celtic Blue: a soft, creamy cow's milk blue with a mild, buttery flavour. Produced in Glengarry, Ontario by award-winning Glengarry Fine Cheese.
Majestic Henry: A pasteurized cow's milk cheese, aged in barley and Samuel Adams Boston Lager. Developed by Cheese Boutique co-owner Afrim Pristine in conglomeration with Samuel Adams. Made in Quebec exclusively for Cheese Boutique. Aged 6 months in-house. Named after Afrim Pristine's dog (the rind resembles his coat).

Go for the glorious cheeses and come back with so much more. Cheese Boutique is brimming with gourmet goodies from around the world. Cole's Great British Christmas Pudding from England, Kirriemuir Gingerbread with Candied Orange from Scotland, JCQ Almond Filled Pastry Ring from Holland, and DiGennaro Marrons Glacés from Italy are just some of the special Christmas treats.
Cheese Boutique has the widest variety of marzipan I have ever seen. There are marzipan chocolates, fruits and ladybugs…
and adorable, little marzipan pigs.
I am smitten with these beautiful marzipan squares from luxury Belgian chocolatier Neuhaus. It's beginning to look a lot like Christmas!
You'll find great gourmet stocking stuffers, hostess gifts, and special delicacies to make your Christmas extraordinary.
Merry Christmas!
Cheese Boutique
45 Ripley Avenue
Toronto, ON
M6S 3P2  
Telephone
:  416-762-6292
Website:
www.cheeseboutique.com