Adonis Mississauga opened today and it is every bit as fabulous as the Adonis grocery stores in Montreal. My heart is just a flutterin'! Adonis has pulled out all of the stops for their first Ontario store.  I can't possibly fit all that olive about Adonis in one post.  And the store was jam packed today so it was difficult to take good photos. Tonight, I will leave you with this.
On your first visit to Adonis, make sure that you buy some Adonis Pita Bread. Adonis Mississauga has an in-store bakery where they bake their own pita bread. Look at it, all puffed up and freshly baked, in the photo below. It is the softest, freshest store-bought pita bread that I have ever tasted. And it's thin too, so you don't end up with too much bread in your sandwich. Make sure you look for the Adonis brand because there are several other brands available also.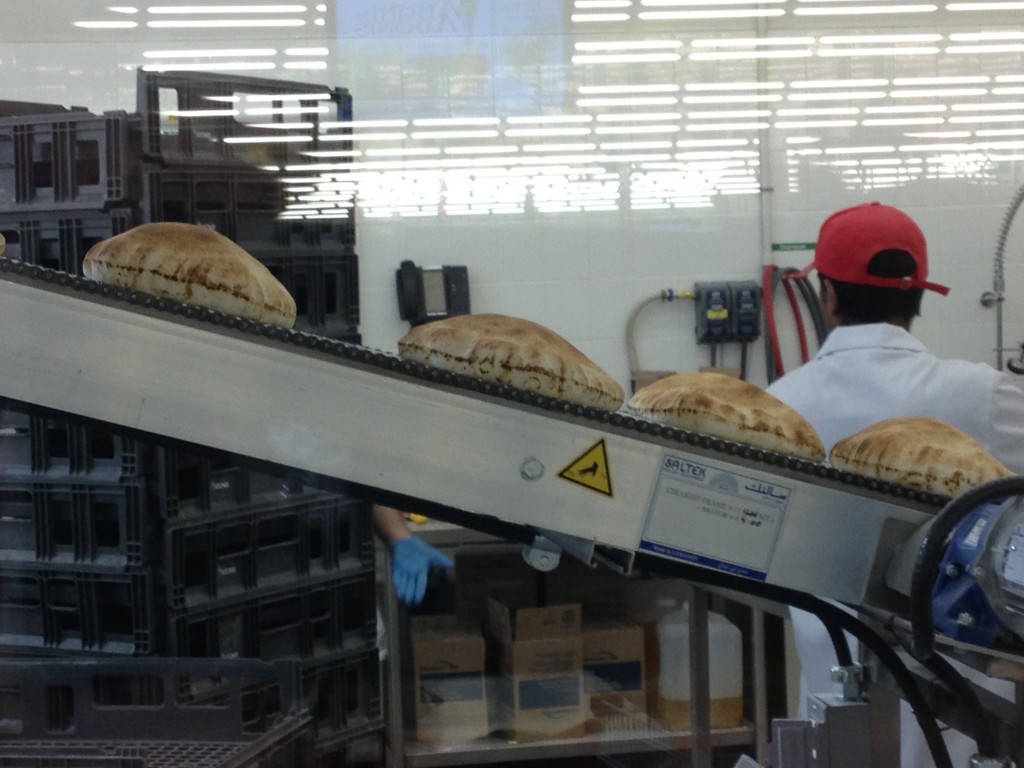 Next treat yourself to the BBQ Beef Plate. You quite possibly have never tasted Beef Shish Kebab this good. Adonis marinades beef tenderloin and grills it in the store. It is incredibly tender and flavourful. Adonis sells raw, marinated, cubed beef tenderloin (the same beef they use for their BBQ Beef Plate) that you can take home and grill yourself. They also sell raw, wine marinated beef tenderloin. Ooh la la. We will have to try that one.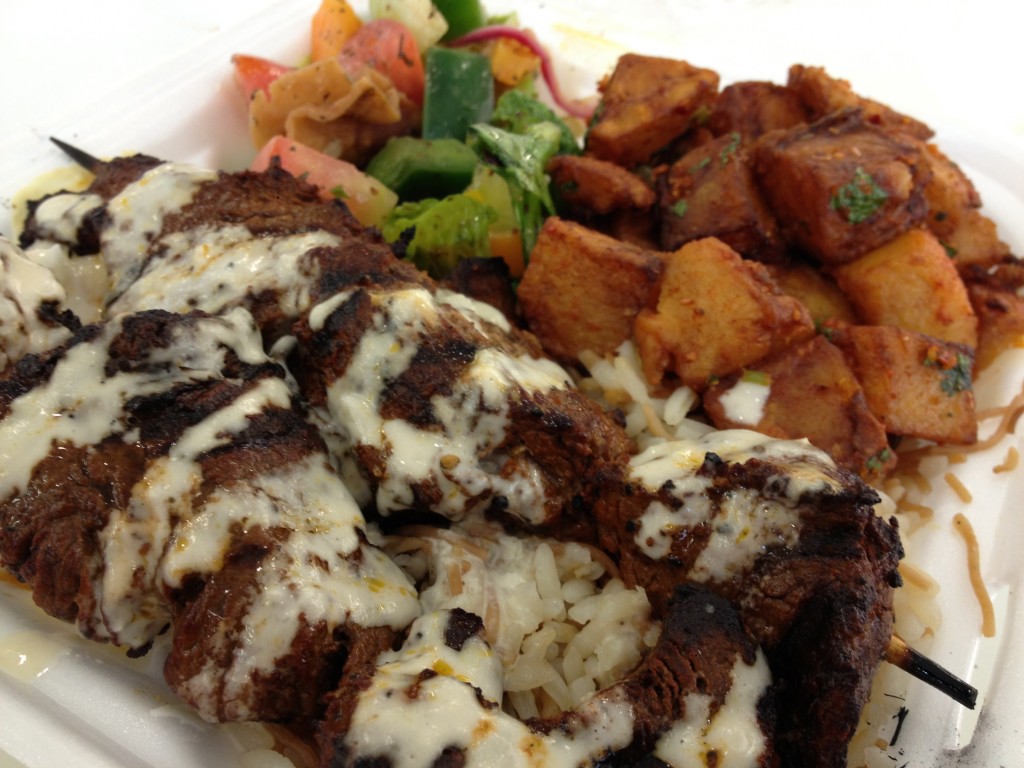 Sit down in the little bistro seating area and enjoy your dinner. Succulent beef drizzled with tahina sauce, sitting on a bed of rice with vermicelli (Roz bil Shaghria). It comes with delicious sautéed potatoes, which are flecked with fresh coriander, and a choice of salad. I chose a crunchy salad of romaine, fresh peppers, tomatoes, cucumbers and fried pita that was dressed with oil, lemon, garlic, parsley, mint, and ground sumac (Fattoush). The plate includes a side of hummus and garlic mayonnaise.
While the focus is on Mediterranean cuisine, Adonis Mississauga also carries products from other cultures. Stay tuned to my blog as I unearth treasure after treasure at Adonis. Mississauga, we are very lucky to have Adonis in our midst.
Adonis Market – Mississauga
1240 Eglinton Avenue West,
Mississauga, Ontario L5V 1N3
Telephone: 905 363 0707
www.adonisproducts.com
Read More