Have you got a hankering for cinnamon-scented apple crisp (recipe here), served warm with a scoop of vanilla ice cream?
Maybe a slice of cheddar cheese and homemade apple pie (recipe here), piled high with juicy apples in a flaky crust?
Leaning toward something on the savoury side? How about a steaming bowl of apple squash soup (recipe here)?
or honey-drizzled apple and cheese tartine (recipe here) to enjoy with a glass of wine?
Perhaps, after all that summer indulging, you just want to sink your teeth in a freshly-picked, crisp apple.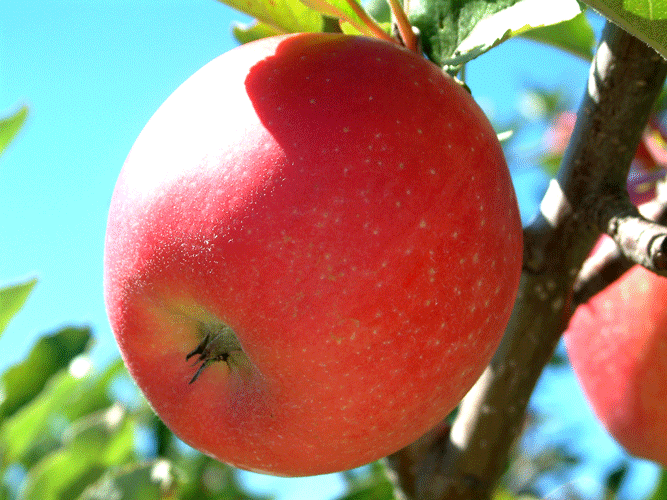 Local apple season has begun! Gather up your family and friends and visit an apple orchard. Visit my post, Happy Under the Apple Boughs: Carl Laidlaw Orchards, for a glimpse of what this beautiful orchard has to offer.
Enjoy the fall colours, sunshine, and fresh air. Pick your own apples; come home with rosy cheeks and a bounty of apples.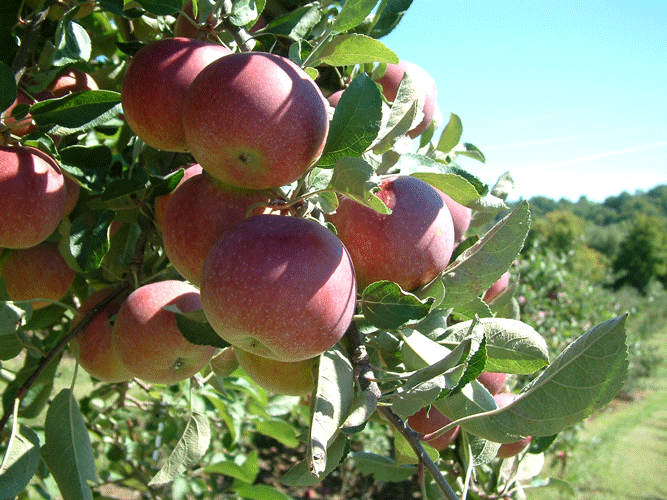 Learn the proper way to pick an apple so you don't damage next year's crop. Ripe apples separate easily from the stem; gently lift the bottom of the apple up towards the sky and twist gently, so you don't remove any of the branch (and next year's apple) from the tree. Make sure to thank the farmer before leaving.
Contact your local orchard to find out what fruit is ready to pick (they ripen at different times). It's a good idea to review their farm etiquette before visiting.
For a list of local orchards in your area, visit:
Grown in Peel: https://www.peelregion.ca/scripts/gip/grown-farms.pl
Grown in Halton: http://www.halton.ca/cms/one.aspx?pageId=19088
My local favourites are listed on my farm directory but call the orchard directly for updated hours of operation for 2015.
Read More