I shared a spot of tea with my friend Christine recently, whose amiable British charm instantly wins over everyone. With the birth of several royal babies in my extended family (and oh yes, in the Royal Family too), we had a lot to talk about. Like a couple of birds, we perched ourselves in her enchanting backyard garden cottage.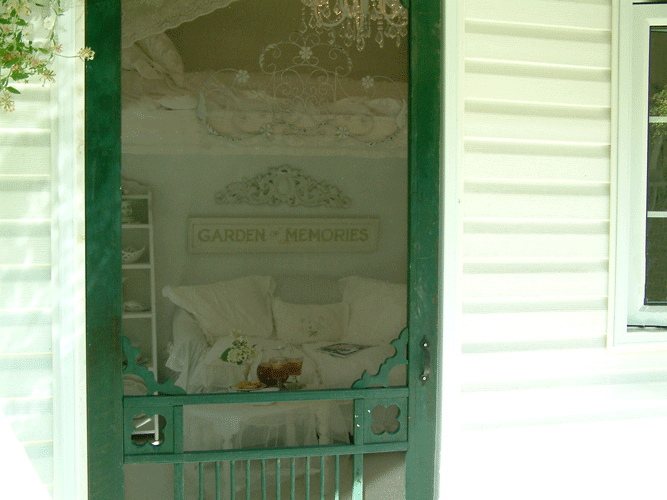 Her garden cottage is so pretty and so tiny, it's the perfect spot for a cup of tea or a midsummer night's dream.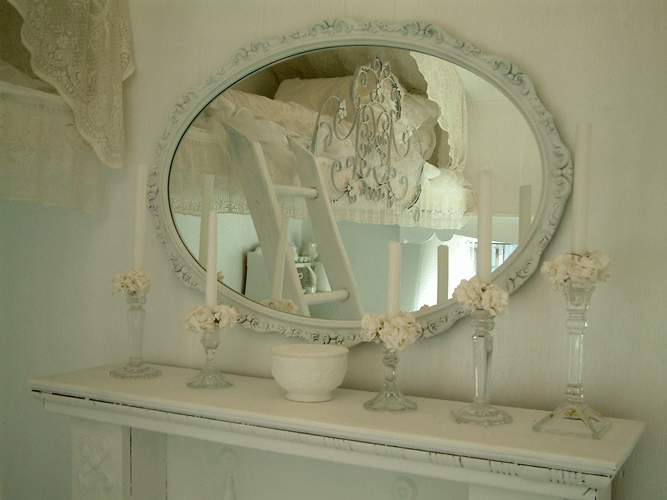 Her cottage is as dreamy as her delightful shop, Three Wishes, which Christine fills to the brim with the prettiest one-of-a-kind finds for home and garden.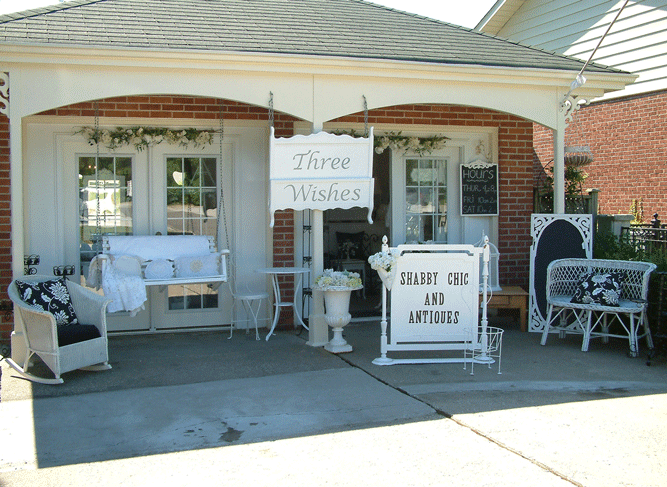 I love Christine's collection of shabby chic and antique furniture and accessories, all white and whimsical.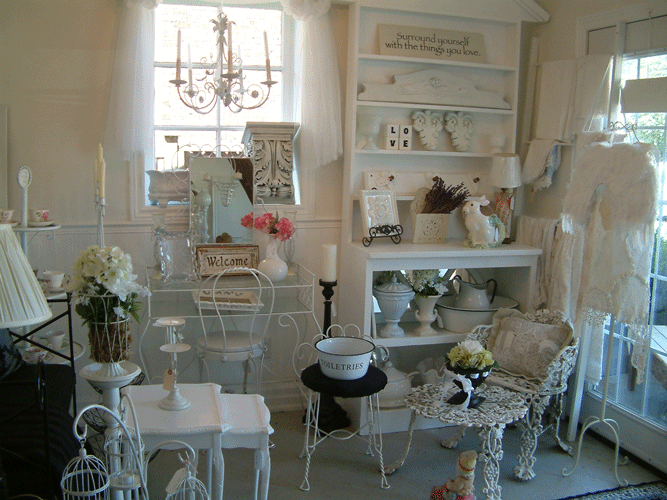 Look at this door that Christine turned into a chalkboard. The petticoat chandelier on the left would be darling in a little girl's room.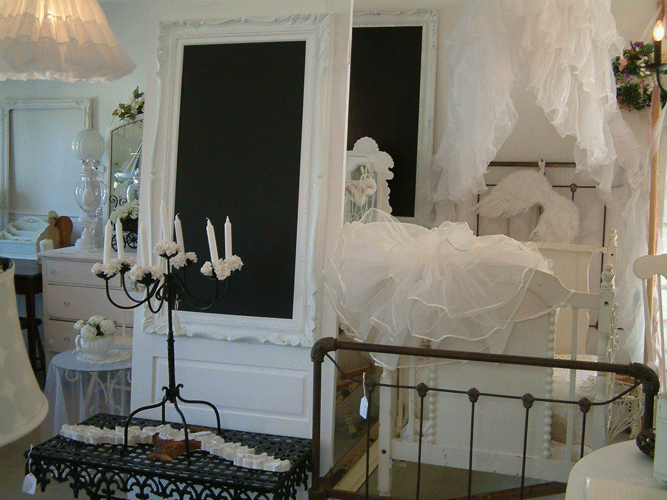 In celebration of the royal babies, Christine and I enjoyed Ginger Tea Punch. My best friend's mom, Mary, first served it to me at the baby shower she and her daughter hosted to celebrate the birth of my son. Olive it so much, it is now the only punch recipe I keep in my recipe files. It is light and refreshing and not too sweet, unlike most punches. Mary and her daughter are both talented cooks and lifelong friends. Mary and my mom shared a room in the hospital where Mary's daughter and I were born, three days apart. We've been best friends ever since.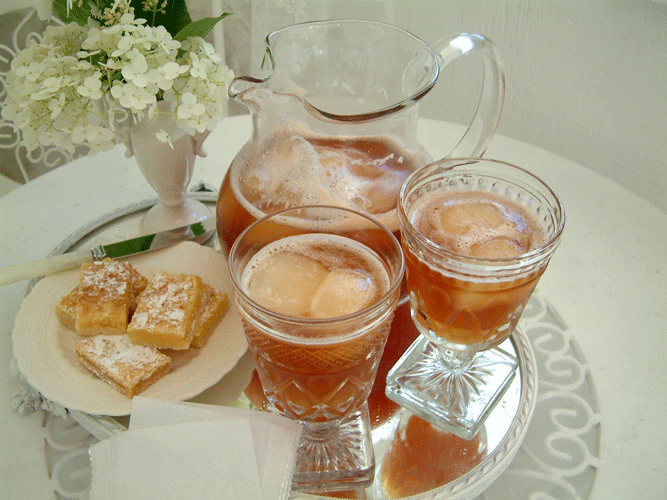 Mary's Ginger Tea Punch
Makes about 12 cups
A light and refreshing punch. This recipe makes enough for a party. You can easily cut the recipe in half  but I am unable to find 1L ginger ale bottles. Be sure to make the lemonade ice cubes or ice ring (if you are serving it in a punch bowl). When the ice melts, it adds to the flavour of the punch.  The ice ring will stay frozen longer than the cubes.
Ingredients:
4 cups water
6 tablespoons white granulated sugar
1 teaspoon ground ginger
8 tea bags
1 2L bottle ginger ale, well-chilled
Lemonade to make lemonade ice cubes or ice ring
Directions:
The day before serving, pour lemonade into desired shaped mold (ice cube tray or Bundt pan) and freeze overnight, until ready to serve punch.
Several hours before serving, bring the water, sugar, and ground ginger to a rolling boil. Stir with a whisk. Add the teabags (do not stir), remove from heat, and steep for eight minutes. Gently remove teabags (without squeezing them) and refrigerate brewed tea until well chilled.
Just before serving, place brewed tea and ginger ale in a large container such as a punch bowl. Stir. Add lemonade ice. Serve immediately.
Here are my three wishes for you:
1) A few free moments to yourself to enjoy these beautiful, fleeting summer days.
2) A dreamy, enchanted space to steal away to (drop by Christine's shop for some inspiration and a lovely chat).
3) Good friends, old and new, to treasure for a lifetime.
'The best of British to you' (good luck)!
Love,
Olive
Telephone
: 416-575-9950  
Hours:
Thursday from 4:00 p.m. to 8:00 p.m. Friday from 10:00 a.m. to 2:00 p.m. Saturday from 10:00 a.m. to 2:00 p.m.