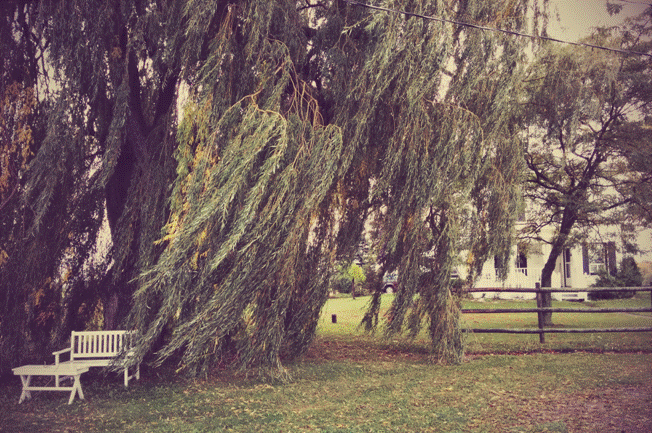 A few snapshots of a wonderful fall weekend I spent with friends,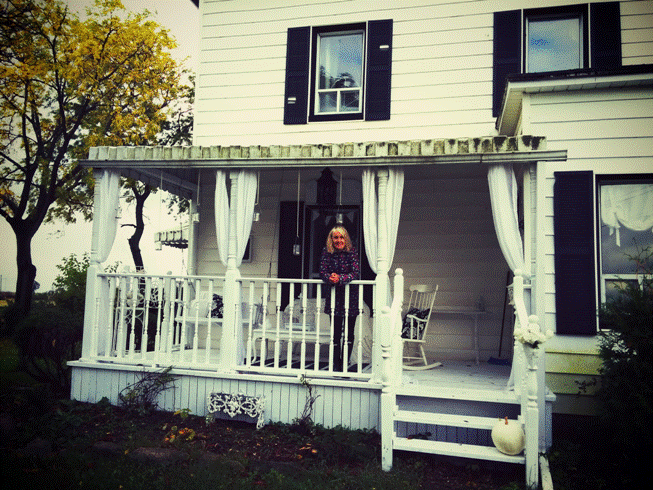 on a beautiful farm near Lake Erie, Ontario.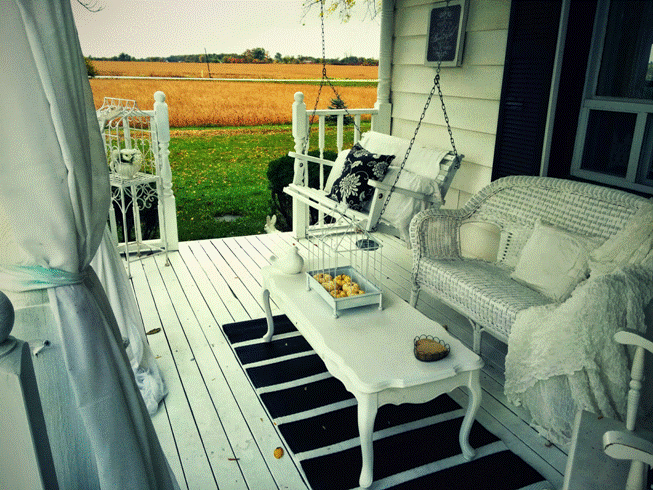 And a recipe for an easy nibble, perfect for sharing with your own treasured friends this winter.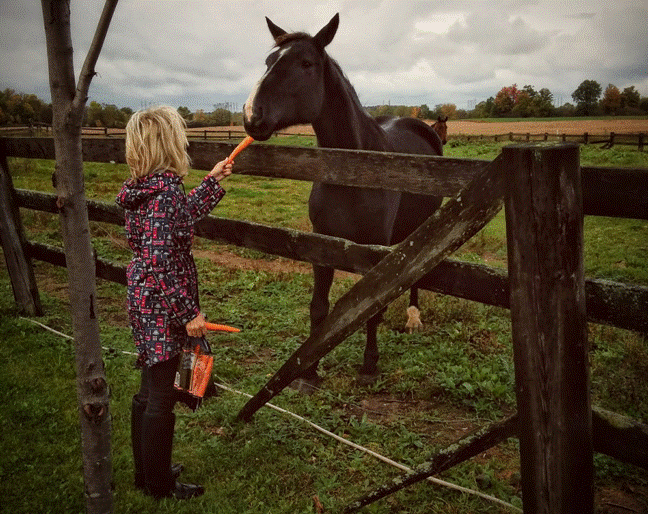 My contribution to the evening was my take on tartine: little open-faced French sandwiches that I layered with fruit and cheese, sprinkled with nuts and thyme, and drizzled with honey.
We arrived at the farmhouse late so I threw the tartines together too quickly and sloppily as you can see in the photo. But they tasted delicious – feel free to be as sloppy or as artful as time permits. Serve with a salad for lunch or as a substantial snack to share with a glass of wine.
A few tips:
Ask your bakery to slice your baguette for you (the slices will be uniform thickness).
Prep all your ingredients ahead (except for the fruit) and store separately in airtight containers.
For larger crowds, double the recipe and make a variety, using all cheese and fruit listed. Stick with one type of fruit and cheese per tartine.
Because I knew I would be short on prep time when arriving at the farm, I used some pre-sliced cheese: Les Tranches Cremeuses des Pays de Loire (Coeur de Lion, France) as brie/camembert.
Fall Fruit & Cheese Tartine with Honey Drizzle
Serves 4
Ingredients:
1 recipe of Toasted Baguette Crisps (recipe below)
170 g to 200 g of your choice of thinly sliced, good quality cheddar, brie, camembert, or soft ripened goat cheese
2 pears or 2 apples or one of each
¼ cup shelled and roughly chopped, raw walnuts or pistachios or a combination of both
¼ cup fresh thyme leaves (removed from their stems) plus extra thyme sprigs for garnish
Freshly ground black pepper
Your best honey for drizzling
Directions:
Preheat oven to 375°F. Arrange baguette crisps in a single layer on baking sheet.
Quarter, core, and thinly slice fruit.
Top each baguette crisp with cheese and fruit of choice, in alternating, peek-a-boo layers (from two to four layers total, depending on your quantity of slices). Sprinkle with nuts, thyme leaves, and black pepper.
Bake for a couple of minutes, just until cheese melts. Remove from oven, transfer carefully to serving platter.
Drizzle with honey. Garnish platter with extra thyme sprigs. Serve warm. Gather your friends around, tuck in, and enjoy.
Toasted Baguette Crisps
Ingredients:
1 baguette, sliced into thin rounds (about 1 cm thick)
Olive oil for brushing
Sea salt for sprinkling
Directions:
Preheat oven to 400°F. Brush each slice lightly with olive oil. Spread out in a single layer on a baking sheet.
Toast about 3 minutes, just until slices are beginning to become golden at the edges.
Sprinkle very lightly with fine sea salt. Cool. Store in an airtight container until ready to use.
Read More