I can still hear the screen door slam behind me as I run into the loving embrace of my apron-adorned Grandmother where she stands, heart wide open, in her happy kitchen. She left us long ago but her twinkling smile still sparkles in my heart.
I can see her, clear as day, coming in from the backyard with an apron full of ripe cherries she just picked from her cherry tree. I can taste the tartness of the plump, ruby coloured, juicy jewels that she loaded in her cherry pie.
I will always remember the life lessons she taught me, like "two wrongs don't make a right" or:
Love is like a magic penny. Hold it tight and you won't have any. Lend it, spend it and you'll have so many, they'll roll all over the floor.
Or to share what you have whenever you can. During hard times homeless people knew that if they knocked on her door, they could always count on my Grandmother to share whatever food she had.
Her name was Miriam but they called her May for short, having been born on the 31st of May. Today would have been her birthday. In honour of May's birthday, I am enjoying a mid-morning snack of a handful of luscious black cherries that are the perfect foil for a small, sinful smear of buttery St. André (a soft ripened cheese crafted in Normandy, France). Olive black cherries with St. André cheese. It's dessert without the guilt. I will wash it down with a spot of tea in this pretty and very special tea cup that was passed down to me. It was May's birthday tea cup. Look, it has lilies of the valley and the word "May" printed on it. Isn't it lovely?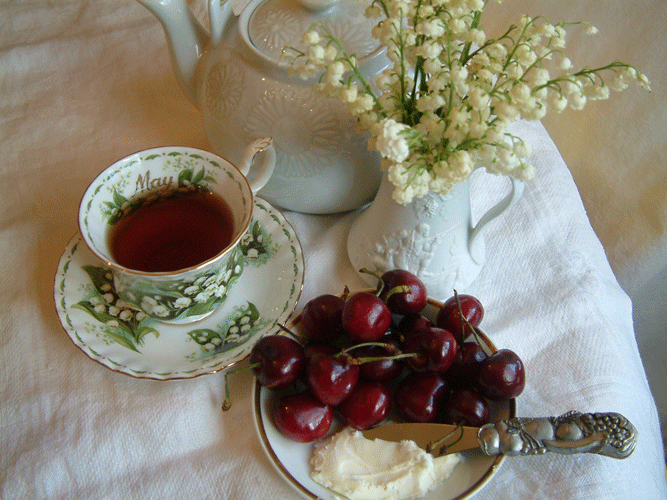 It's as lovely as May. Love you Grandma…and I saved the tea bag.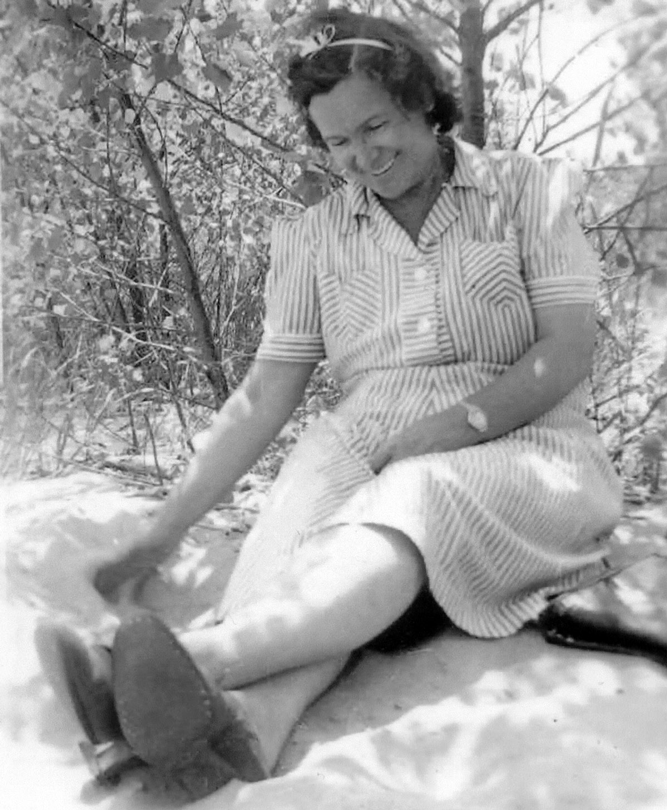 St. André cheese: Ile de France (available at Longo's)
Teapot: Available from cobistyle.
Bouquet of lily-of-the-valley: Thanks to my husband. He surprises me every spring with a hand-picked bouquet. He says I look like May.
Read More