"What on earth is a felfie" you ask? A "selfie" is a photo that you take of yourself and post to social media. Our farmers are taking the selfie trend and turning it into something cool: selfie + farmer = felfie.
To celebrate the 2014 International Year of Family Farming, I have collected felfies from some fun local farmers that you really ought to get to know. I hope you will be inspired to visit their farms and follow them on social media. Since it is #ThankaFarmerThursday, let's tell these families how grateful we are for their farm-to-table-fresh, quality products. Be sure to check my Farm/Farmers' Market Directory for a listing of local farm markets and farmers' markets.
#felfie #familyfarming #ThankaFarmerThursday
The Thatcher Family: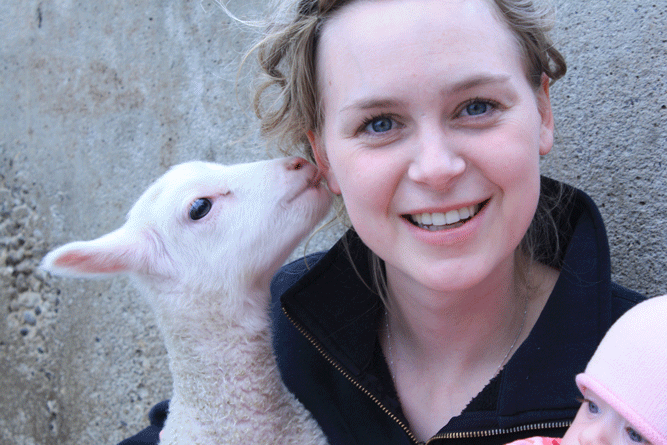 #naturallyraised #farmbeauties #farmlove
"This is Dana and Sophie Thatcher, and their wee friend, of Thatcher Farms. We raise beef, pork, lamb, chicken, turkey and cut fresh meats here at the farm 5 days a week.  We have an on-farm butcher shop, bakery, and country store."  [Dana Thatcher, Thatcher Farms]
Small-scale, mixed working farm. Naturally-raised, hormone, and additive-free meat; raised on farm, fed on their own farm-grown feed. Custom-order butchering. Meat pies, ready-made meals, sweet honey, eggs, pure maple syrup, artisan cheese, jams, and jellies, gift baskets, raw pet foods, and butchery classes. Click here to find out why Dana and Adam Thatcher earned the 2013 Ontario's Outstanding Young Farmers award.
Thatcher Farms
#5727 5th Line of Eramosa, RR# 1
Rockwood, Ontario N0B 2K0  
Telephone:
(519) 856-4073
Website:
www.thatcher-farms.com
Twitter:
@DanaBuylocal
Facebook:
https://www.facebook.com/pages/Thatcher-Farms-Butcher-Shop-and-Bakery
Open year round (check website for Christmas hours):
Tuesday and Wednesday: 7:00 a.m. to 5:00 p.m.
Thursday and Friday: 7:00 a.m. to 6:00 p.m.
Saturday: 10:00 a.m. to 5:00 p.m.
Sunday: 11:00 a.m. to 4:00 p.m.  
Farm-stand at:
Guelph Farmers' Market    
The den Haan Family:

 #hardworkers #farmdog
"John den Haan or as some of us know him as "Poppa John" is a second generation farmer. His dad and mom (Opa and Oma) purchased the farm we now farm on today when they came from Holland. John's duties include… well everything. He is a jack-of-all-trades; whether it's milking the cows morning and night, feeding, or in the fields he's hard at work. Megs, our Border Collie and mascot, helps to round up the cows in the morning and can often be found wherever John is. She spends her spare hours greeting customers at the farm store. John and Megs are a true picture of hard workers." [Marianne den Haan, daughter, Sheldon Creek Dairy]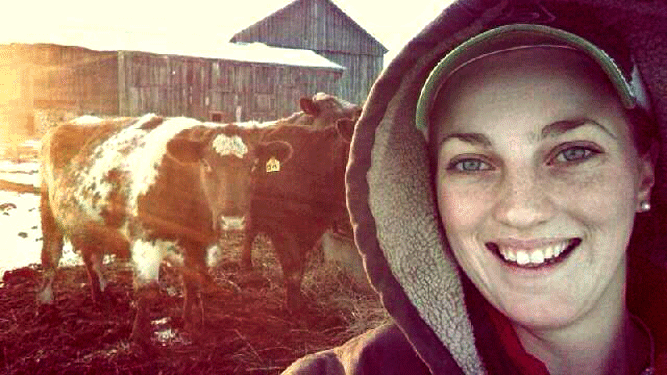 #nextgeneration #happyfarmer #yougogirl
"Emily den Haan is 23. She is farming full-time on her own farm across the road and at Haanview Farms. She actually has her very own herd of purebred shorthorns. These shorthorns are pretty special – they belonged to Archie Currie, our father/grandfather. Emily has taken over much of the herd and is the next generation to have these cows and well, let's just say she definitely shares the same passion for cows as grandpa did." [Marianne den Haan, daughter, Sheldon Creek Dairy]
On-farm production and glass bottling of whole, non-homogenized, minimally-processed, naturally fresh milk and yogurt products from John and Bonnie den Haan's own herd of happy and healthy cows that graze the pastures of the 3rd generation Haanview farm in Sheldon Valley. On-farm store; products also available in other retail locations. The 3rd annual Sheldon Creek Dairy Day on the Farm will be held on June 14, 2014, from 10:00 a.m. to 4:00 p.m..  It's a great opportunity to meet the den Haan family and the cows, tour the barn, and enjoy the local farmers market, live music, face painting, kids craft, cooking demonstrations, and product samples.
Sheldon Creek Dairy
4316 RR#2
5th Concession
Loretto, Ontario L0G 1L0  
Telephone:
  (705) 434-0404
Website:

http://sheldoncreekdairy.ca/index.php
Facebook:
www.facebook.com/sheldoncreekdairy
Twitter:
www.twitter.com/sheldondairy
Instagram:
www.instagram.com/sheldoncreekdairy
Open year round:
Monday to Saturday: 10:00 a.m. to 6:00 p.m.
Sunday: 11:00 a.m. to 4:00 p.m.    
The Laidlaw Family: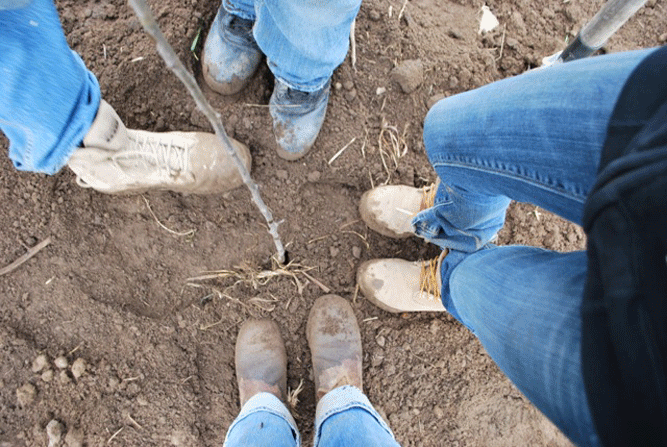 #familyroots #seventhgeneration #heirloomorchard
"I did capture our family planting a new orchard… (my favourite felfie). The tiny twig in the middle is in fact a baby apple tree! The feet belong to Spencer, Margo, [and their parents] Laura and Mark Laidlaw. And the last one is a little Hallowe'en vignette [of Laura] in our barn." [Laura Kelly, Carl Laidlaw Orchards]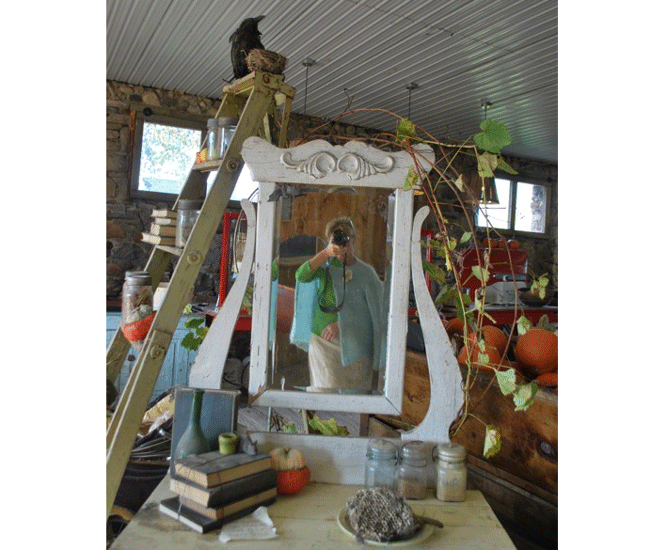 #creative #countrycharm
Seventh generation heirloom orchard and on-farm market: 20 varieties of pick-your-own or already-picked apples (including heirloom varieties), 3 varieties of pears, sweet corn, honey, and candy apples. Bring in baked goods, local squash, garlic, jams, and preserves.  Make your own pie on-site or buy already made. Barbeque hot dogs, sausages, corn, and drinks available on weekends. Old-fashioned fall family fun in a charming vintage setting. For details, please read my post "Happy Under the Apple Boughs: Carl Laidlaw Orchards".
Carl Laidlaw Orchards
9496 Heritage Road
Brampton, Ontario
L6X 0A1  
Telephone:
(905) 456-2095
Website:
www.carllaidlaworchards.ca
Open:
daily from 9:00 a.m. to 5:00 p.m. during
September
and
October
, possibly into November depending on Mother Nature.  
Thanks so much to my farmer friends for submitting your felfies!
Read More