Olive has Christmas all wrapped up – cookie-wise that is. Between my own personal stash of Olive My Love frozen cookie dough and these handmade cookies I bought at St. Jacobs Farmers' Market, all I will have left to do is bake some squares.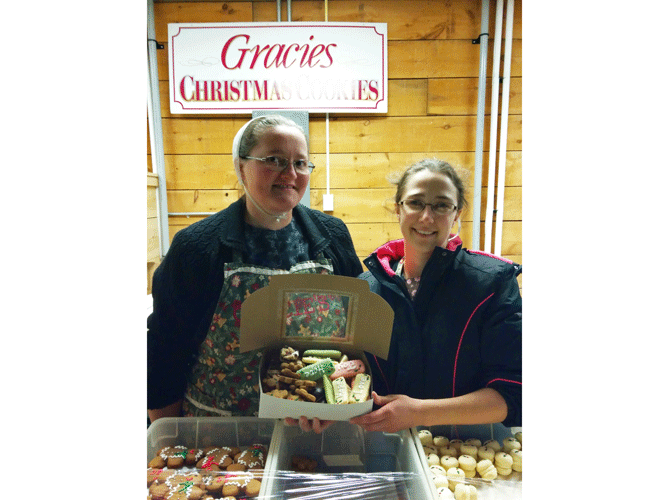 You'll find the kiosk for Gracie's Christmas Cookies inside the Peddler's Village building at St. Jacobs Farmers' Market. I was told they freeze beautifully so I bought a stash to freeze for Christmas. Gracie's makes more than 30 varieties. Now I can sleep peacefully while visions of Gracie's Cookies dance in my head. Aren't they just adorable?
Gracie's will be at St. Jacobs Farmers' Market on Thursdays and Saturdays, from Nov 13 to Dec 20, 2014.  Click here to find other Gracie's sales locations at craft shows in Southern Ontario (including December dates in London, Niagara Falls, and Toronto).
 Christmas baking all wrapped up…CHECK!
Read More