Are you starting 2016 with a healthier perspective? Here are two of some of the tools that have helped me gain a healthy outlook and lose bad eating habits (more like leave them, and extra pounds, behind in my dust!).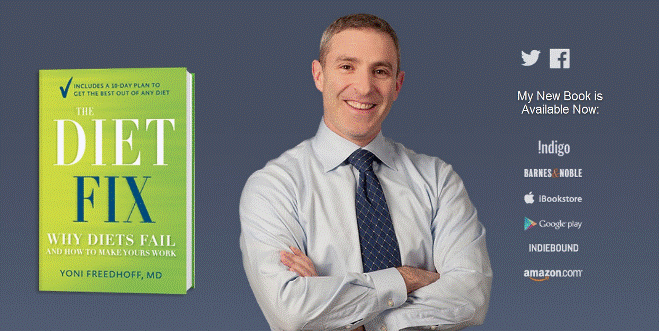 The Diet Fix: Why Diets Fail and How to Make Yours Work
Author Yoni Freedhoff, MD
The keys to long-term weight loss are not denial, sacrifice, and hunger. The Diet Fix teaches a healthy perspective that you can learn to love and live with for the rest of your life. Whatever changes you make to lose weight now need to be what you continue to do to keep those pounds off; so you better enjoy what you are doing now.
Read More