UPDATE: Crawford's Village Bakery is closing November 30, 2014. 
My first memory of Crawford's Village Bakery is of the sweet fragrance of their still warm pies as we stocked them in the Cheeseboard Café's cooler when I waitressed there back in the 80s. Alison made frequent trips to Crawford's to keep up with the demand for their delicious, freshly baked fruit pies, like Strawberry Rhubarb and Cherry. I fondly recall the elderly lady who routinely struggled to get to the Cheeseboard just for a prized piece of Blueberry Pie.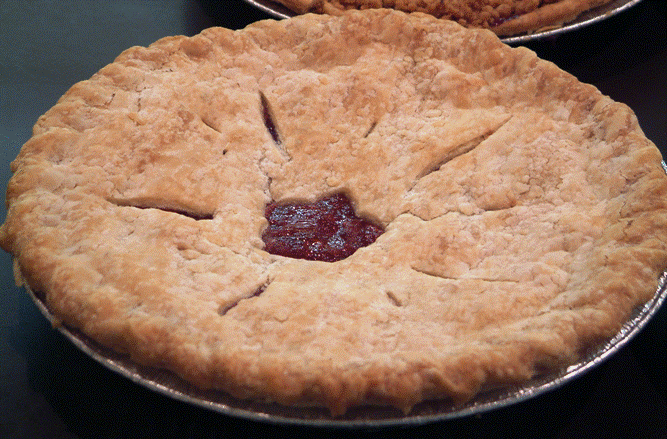 My favourite memories of Crawford's are the trips my Mom, sisters, and I used to make there every holiday. At Thanksgiving we'd pick up our order of Pumpkin and Dutch Apple Pie (my favourite!).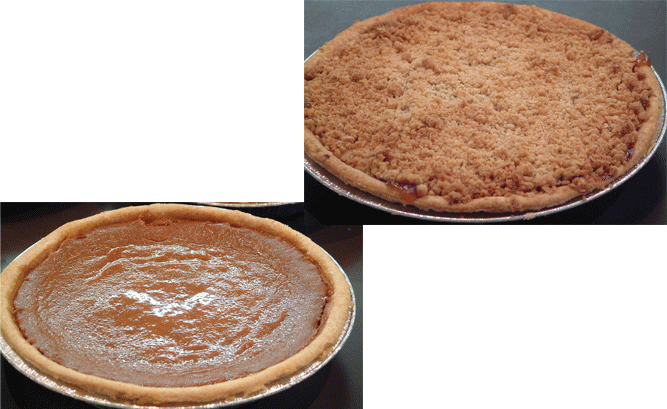 At Christmas we ordered Butter Pecan Pie and our Easter order often included Quiche.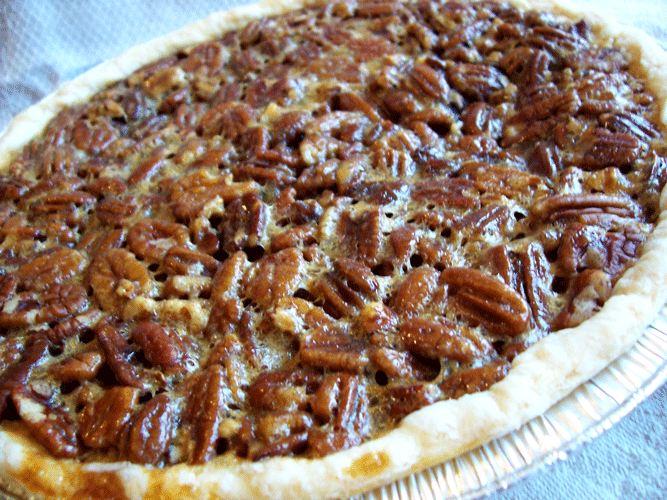 Mom and I loved to browse the shelves for gourmet goodies to embellish our feast,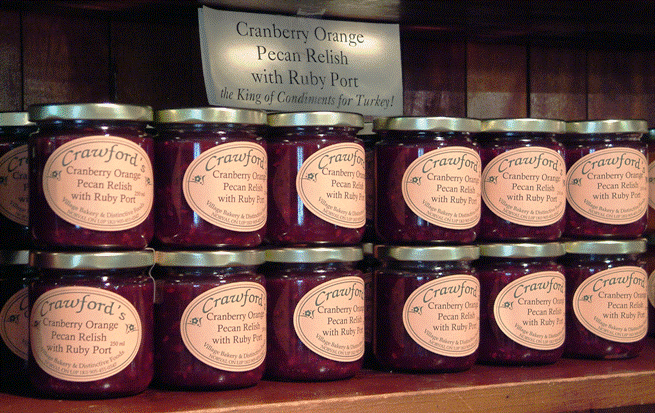 stuff in Christmas stockings, or hand out as charming hostess gifts.
Our cookie trays included Aunt Maud's Christmas Fruitcake. Lucy Maud Montgomery was related to the Crawfords. Elaine and Kelly Crawford published Aunt Maud's Recipe Book from Lucy's original recipes, which were passed down through the family. You can buy it at Crawford's.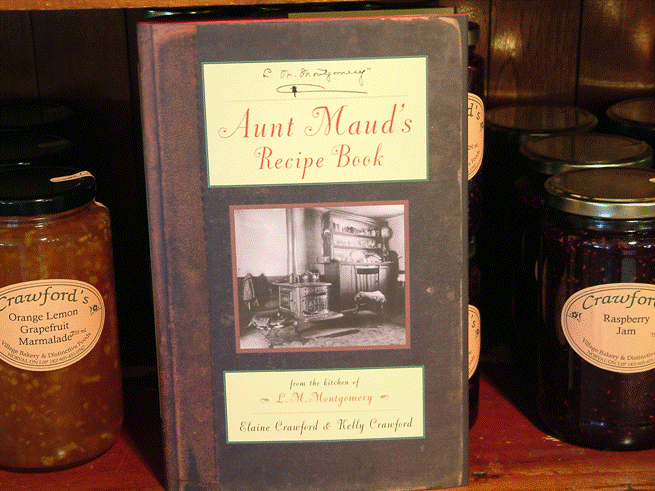 Mom always placed a festively-shaped, handcrafted Chocolate Sucker on each grandchild's plate.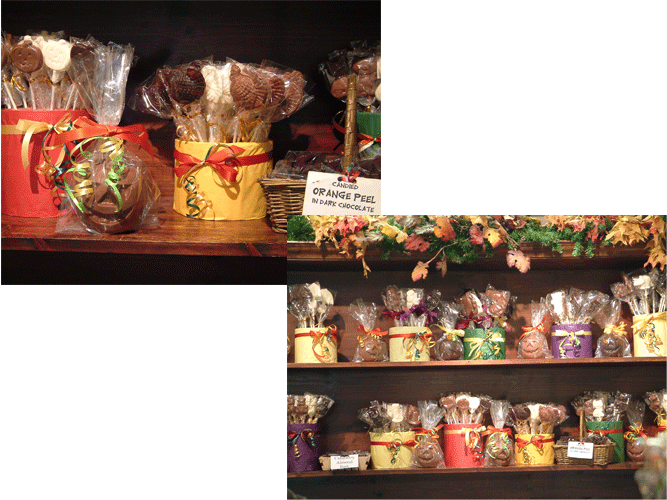 We often picked up little treats for ourselves to enjoy later like German Chocolate Brownies. In those days, we'd linger over a homemade lunch that Crawford's used to serve in the adjoining room.
I still adore going to Crawford's for pies and gourmet goodies, cherishing the traditions that Mom and I started. Crawford's was founded in 1967 by Bob and Elaine Crawford who still run it today, with the help of their daughter, Kelly, and friendly staff.
Throughout all of these years, the quality of Crawford's products has remained consistently excellent. We have never been disappointed.
The classic fruit pies (Blueberry, Cherry, Dutch Apple, Strawberry Rhubarb, Rhubarb, Rhubarb Cream Cheese, and Butter Pecan) are usually regularly available throughout the year. Summer seasonal pies (available on certain weekends) include such delights as Luscious Lime, Lemon Chiffon, Double Lemon, Lemon Sour Cream, and Blueberry Lemon Crumble.
Apple is available all year until summer's celebration of Peach. Raisin Pie is available by special order. Butterscotch Pie is baked about six times a year, usually around a holiday or long weekend. Pumpkin and Crimsonberry are available weekly except during the summer.
Lemon Meringue is available on weekends only from fall to spring. Mince and Mincekin pies (pumpkin with a bottom layer of mince) are the joys of Thanksgiving and Christmas. Crawford's usually features lighter pies at Easter to celebrate spring. Stay tuned to Crawford's Facebook page for pie schedule announcements. All pies are lovingly made from scratch with a perfect crust and delectable fillings. Crawford's pies remain the gold standard for pies in our region and are worth every calorie!
The shelves are brimming with artisanal treats and fine imported products like olives, oils, vinegars, pastas, and sauces.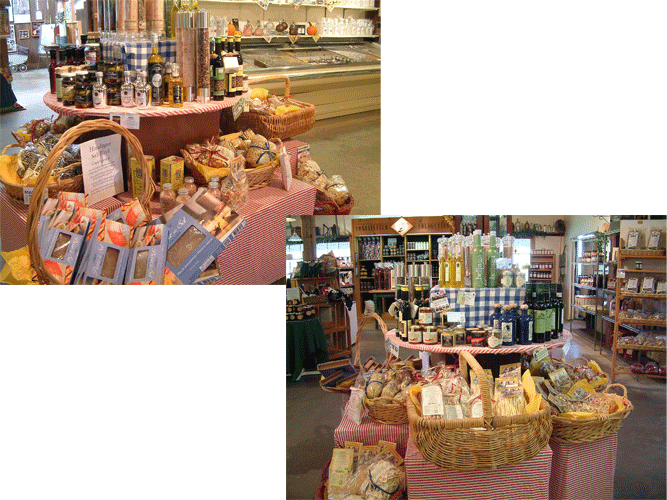 Local products include The Garlic Box, Credit Valley Gold Honey, and Temple's Sugar Bush Maple Syrup.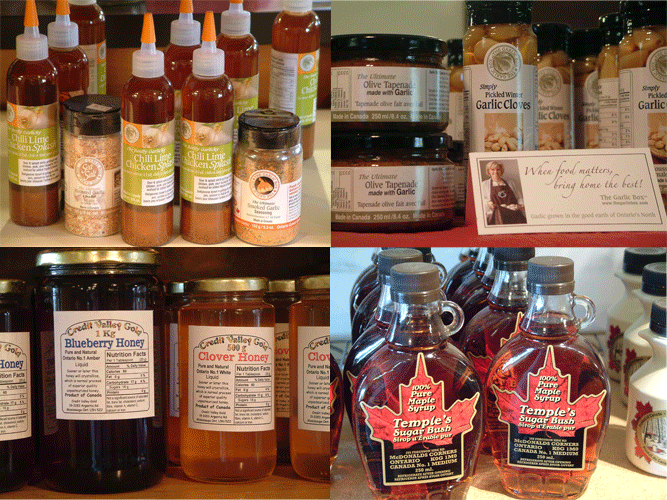 And of course, Crawford's homemade Jams, Jellies, and Sauces. Oh, I think I'll make my Dad's day and pick him up a jar of Crawford's Chili Sauce and a Meat Pie.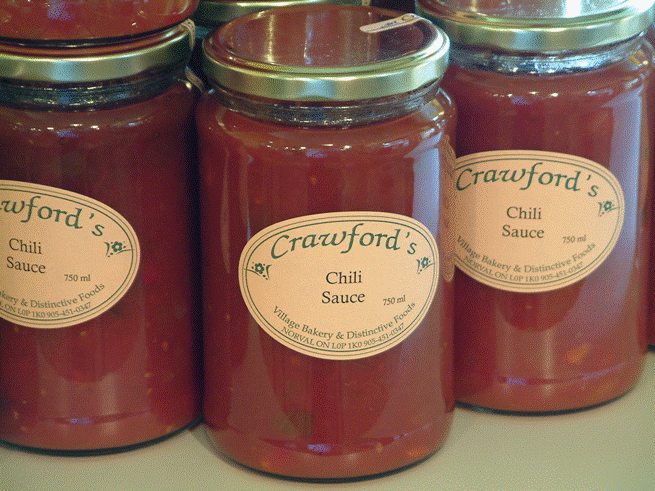 I bought my son an old-fashioned Chocolate Cake from Crawford's for his birthday this year and it was really good. Crawford's handmade and dipped Chocolate Truffles are far too tempting to resist!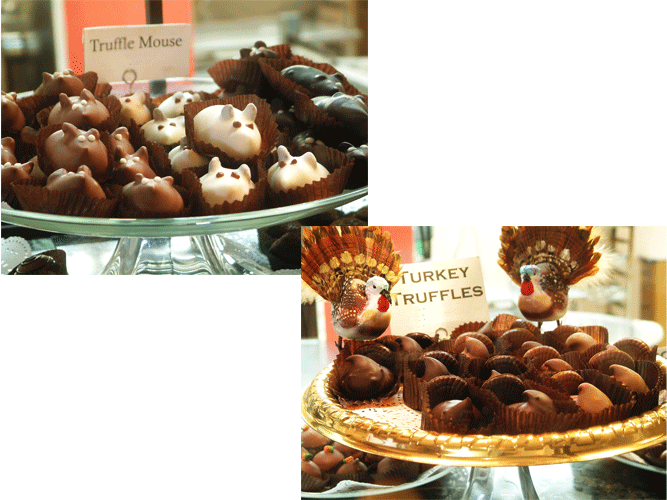 Leave enough time to hunt for a vintage treasure to buy amongst the antiques that have replaced the little café. Check out the Lucy Maud Montgomery Museum in the same space.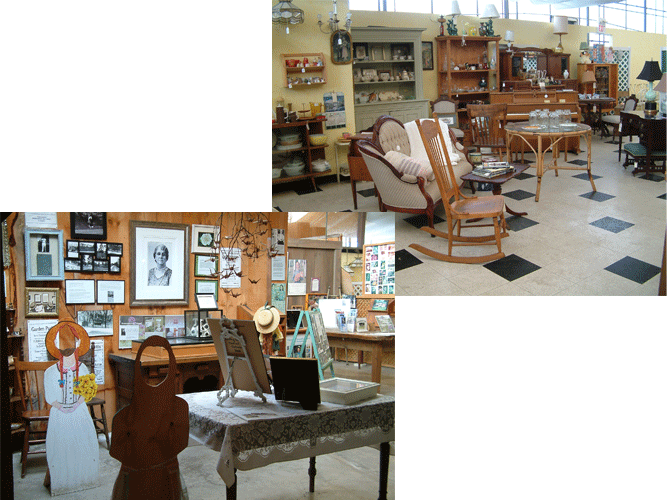 Businesses like this, run by families like the Crawfords, are an absolute pleasure to write about. Thank you to the Crawford family for years of continued excellent service.
Call ahead to reserve your favourite pie or to place a chocolate order.
Open 7 days a week: Monday to Saturday from 9:00 am to 6:00 pm and Sundays from 9:00 am to 5:00 pm. Open Thanksgiving Day, Easter Day, Christmas Eve, and New Year's Eve.  
Crawford's Village Bakery & Distinctive Foods
2809 Bovaird Drive West
Brampton, ON (Norval)  
Telephone:
905-451-0347
Facebook:
www.facebook.com/pages/Crawfords-Village-Bakery
Read More