Here is a sweet idea for a Mother's Day gift: a cookbook written by a Canadian interior designer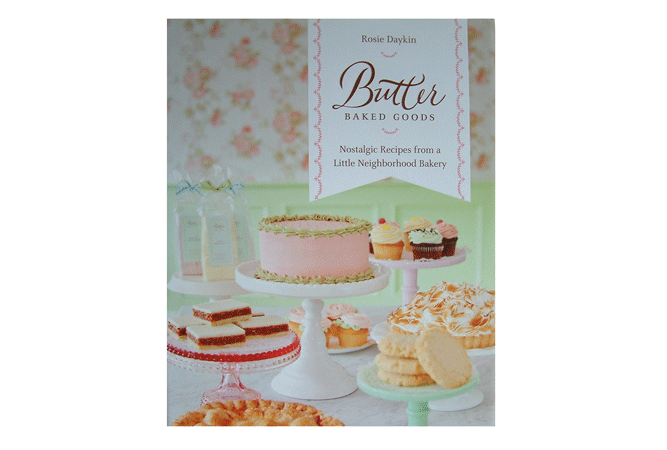 who had dreamed of owning her own bakery since she was six years old and finally took the leap. In 2007, Rosie Daykin opened up a nostalgic neighborhood bakery, Butter Baked Goods, in Vancouver.
Next thing Rosie knew, her gourmet marshmallows became famous. Now they are sold throughout North America and Japan. I found the cookbook and the marshmallows at Indigo.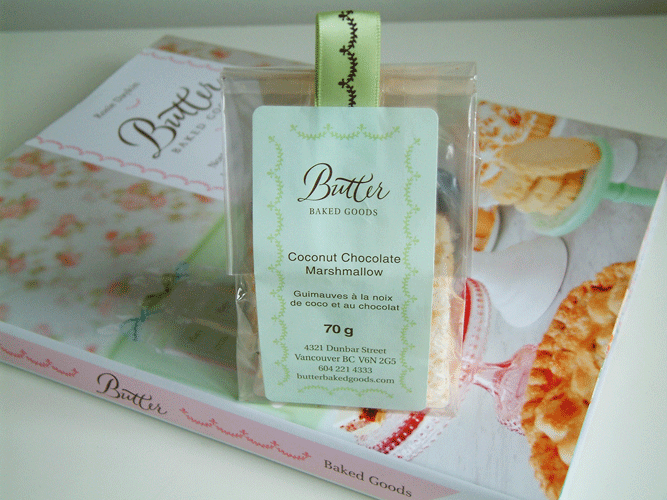 The artwork in the cookbook is inspired by the bakery – pistachio and pink and so very pretty.
The recipes awaken childhood memories of sweeter times when favourite recipes were time-tested and baked from scratch. Rhubarb Almond Muffins, Graham Crackers, Butterscotch Walnut Bar, and Butter's Classic White Cake with Butter's Famous Butter Cream Frosting (tinted a pretty shade of pink) are on the top of my to-try list.
There are plenty of beautiful photos and step-by-step instructions, including the recipe and photo instructions for Butter's Famous Marshmallows in flavours such as mint, raspberry, coffee, and cinnamon.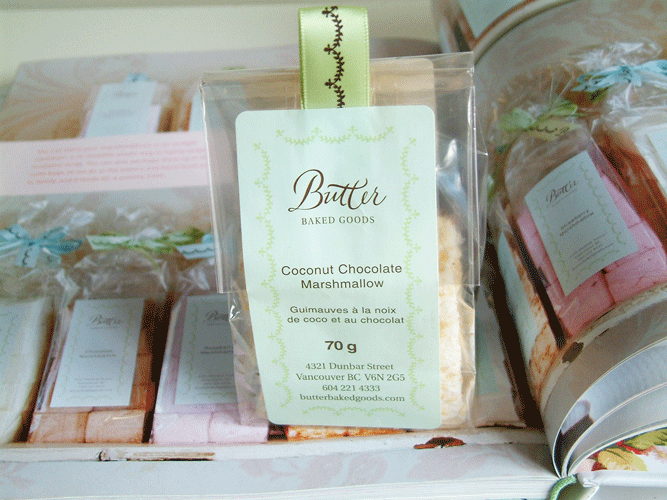 Butter Baked Goods is as delicious to look at as it will be to bake from. Maybe it will inspire Mom to follow her own dreams and do what she really loves; or at least bake up something really yummy. Happy Mother's Day.
Butter Baked Goods by Rosie Daykin. Published by Appetite by Random House, 2013.