The banner is hanging proudly over Queen Street, the rides are almost set up, and Streetsville is buzzing. Not just because this will be Hazel's last year leading the parade as mayor (she inspires a standing ovation from me at every parade). But also because two of Toronto's top ten gourmet food trucks will be rockin' the Streetsville Bread and Honey Festival again this year, to gastronomical proportions.
These food trucks serve some seriously good eats and have a huge following. Toronto's original mobile barbeque smokehouse, Hogtown Smoke, serves it up slow-cooked and smokin' good using an on-board smoker.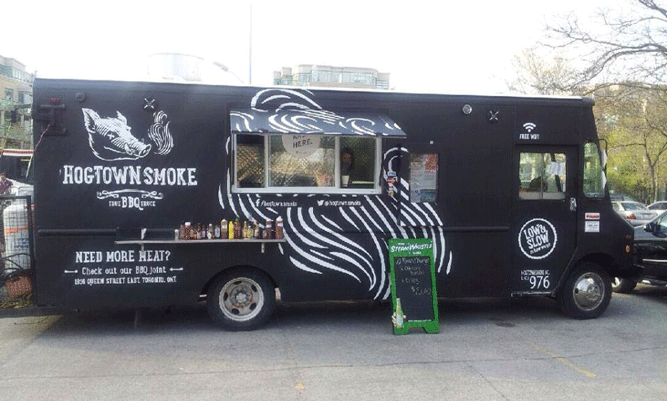 How about sinking your teeth into the Brisket-Infused Burger: an organic Angus beef burger infused with brisket, topped with pulled pork, caramelized onions, roasted red peppers, Jack Daniels and BBQ sauce, three cheeses, bacon, lettuce, and tomato on a Cobb fresh-daily bun? Can you say that five times fast?

Or a Jacked Up Pulled Pork Grilled Cheese Sandwich:  Jack Daniels-infused pulled pork, orange and white cheddar, Monterey Jack cheese, beer braised onions, and red pepper on Cobb fresh-daily bread?  Want to see more? Check out Hogtown Smoke on YouTube or follow them on Facebook or Twitter.
A whole lotta love will be roamin' into the festival on this truck. Mississauga's own Rome'N Chariot serves classic Italian comfort food inspired by Nona's recipes from Molise, Italy which have been passed down through generations.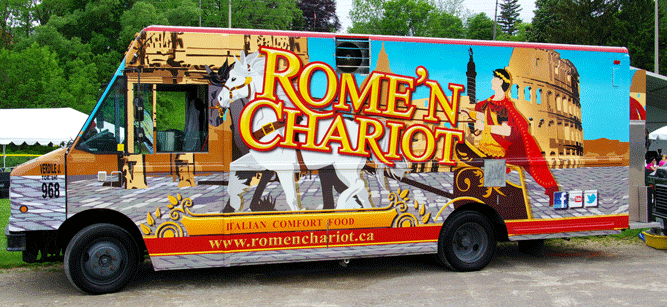 How about Chicken Parmesan served on a soft Italian kaiser, smothered in homemade marinara sauce, sprinkled with freshly grated parmesan, and topped with mozzarella, sautéed sweet peppers, and caramelized onions?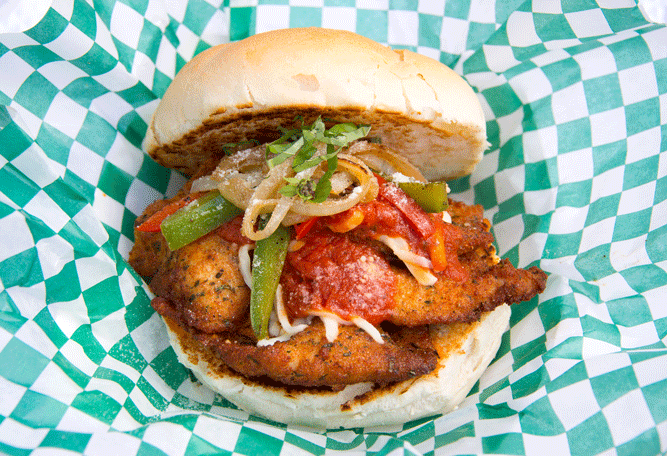 Or Toasted Ravioli stuffed with ricotta and spinach, finished with Parmesan and served with a side of marinara sauce? Big on comfort, big on flavour….mamma mia! Want to see more? Check out Rome'N Chariot on YouTube, or follow them on Facebook or Twitter.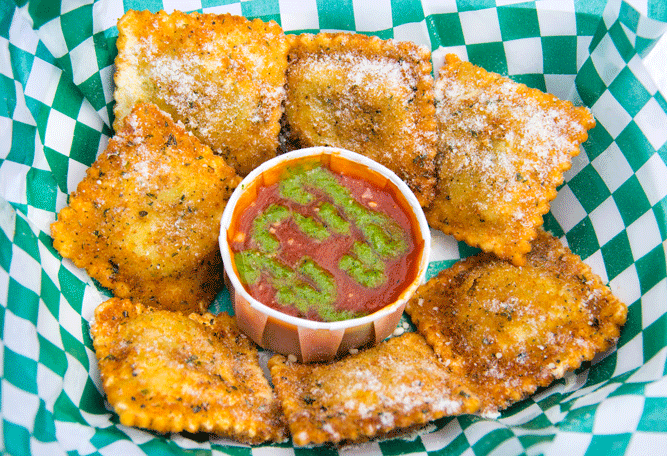 Check out the Bread and Honey website for a list of all the good eats at the festival this year…and don't forget your slice of free bread and honey! Mmm, sweet!
The Streetsville Founders' Bread and Honey Festival
Located at Streetsville Memorial Park/Vic Johnston Community Centre. Click here for map and information.
Friday June 6th, 2014 from 4:00 pm to 11:00 pm
Saturday June 7th from 10:00 am to 11:00 pm (Queen Street parade: 10:00 am to 12:00 pm)
Sunday June 8th from 10:00 am to 6:00 pm