Looking for easy but fabulous finger food nibbles to serve at your next summer party? Spoil your guests with a real Italian treat: grilled skewers of fresh Ontario Lamb Spieducci from Aurora Meat and Cheese. So succulent, so flavourful; these are the best spieducci I've ever eaten.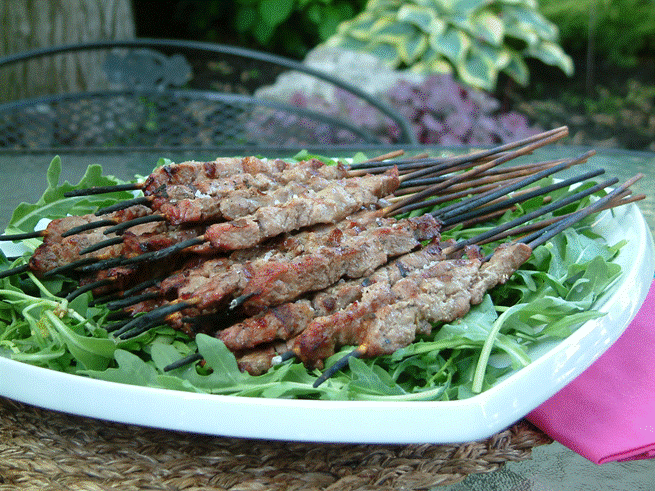 Season both sides of the lamb skewers with freshly ground black pepper and grill them over low heat for just a minute or two on both sides (they are thin); then sprinkle with crunchy sea salt and serve hot on a platter garnished with baby arugula.
Aurora sells special spieducci grills that prevent the wooden skewers from burning on the ends. We don't own a spieducci grill but get excellent results grilling our spieducci straight on the barbeque. The ends of our skewers get a little charred but the meat is mouth-watering.
Aurora Meat and Cheese was founded in Mississauga in 1977 by Domenico Vincenzo Cristiano, a fourth generation butcher from Italy.  The family continues to operate the business under the vision, values, and traditions set forth by Domenico in a modern, expanded store. Aurora offers a wide variety of fresh meat, sausage, cheese, deli products, and gourmet specialty food products. Italian hot table and catering available. Modern setting, years of experience, friendly service, and fresh, quality products.
Want to round out the menu, Italian style? My Tomato Bocconcini Basil Skewers are the perfect finger food to serve alongside the spieducci.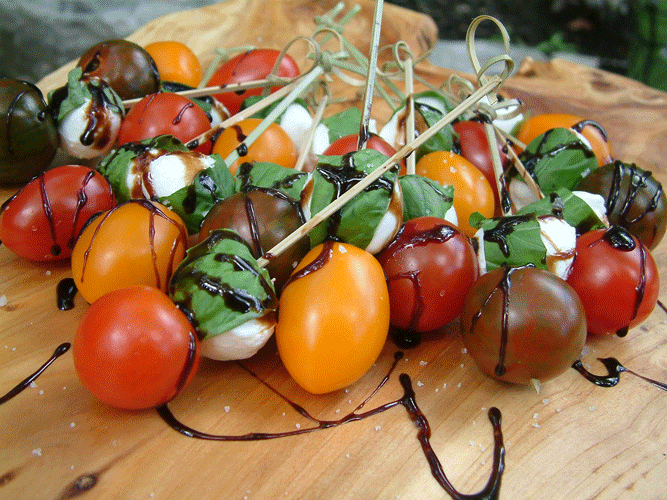 Aurora Meat and Cheese
3661 Dixie Road
Mississauga, Ontario L4Y 2B3  
Telephone:
905-624-1101 and 905-624-8383
Website:

http://www.aurorameat.ca/index.html