I adore Georgetown Farmers' Market. It is a vibrant, bustling farmers' market that runs right down the middle of scenic Main Street in historic downtown Georgetown, Ontario.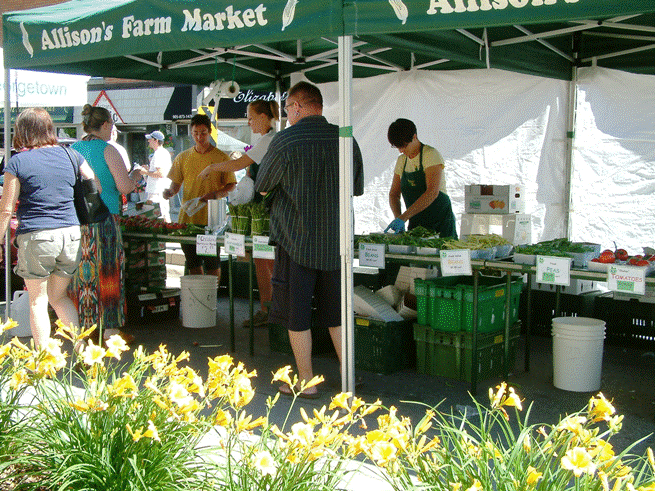 The market offers plenty of fresh, seasonal produce from some of my favourite local farmers, such as Allison's Farm Market (who are literally located just down the road). I love everything from Allison's; I am crazy about their corn, which they expect will be ready mid-July.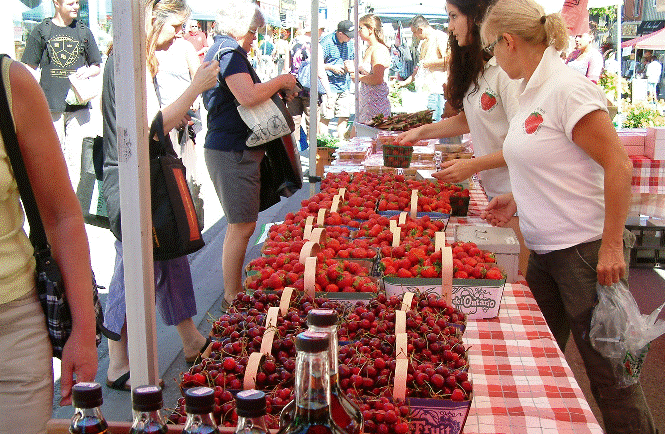 Andrews' Scenic Acres, another one of my favourites, brings in their delicious produce from their farm in Halton Hills. The air around this booth was perfumed with the sweet fragrance of these juicy strawberries. Mmm, I could be happy with a baguette, a wedge of St. Andre's cheese, a basket of cherries, and a shady spot to share at a river's edge.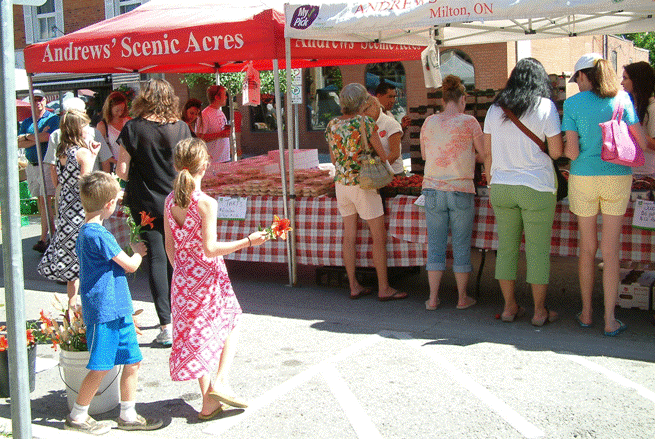 There is lots of really good baking, including butter tarts from Andrews' Scenic Acres and fruit strudel from The Strudel Lady.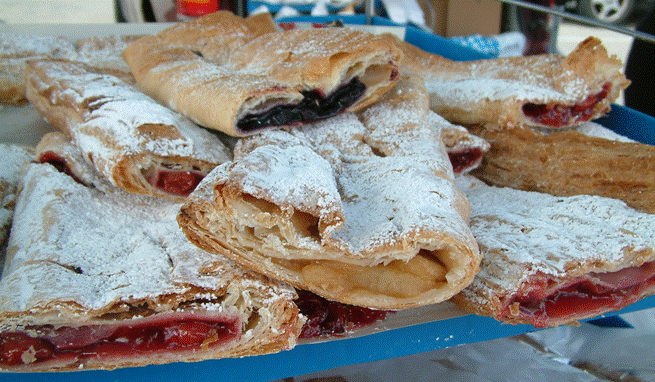 Even the Glen Oven Tea Room gets into the spirit and spills out onto the sidewalk with their scones, cookies, and artisanal bread. A friend told me their Whole Wheat Muesli – a breakfast bread with raisins, cranberries, walnuts, and sunflower seeds – is "sooo delicious". My son loves their Hearty Seed bread so much, he polished off a loaf in one day (we do feed him regularly, I promise).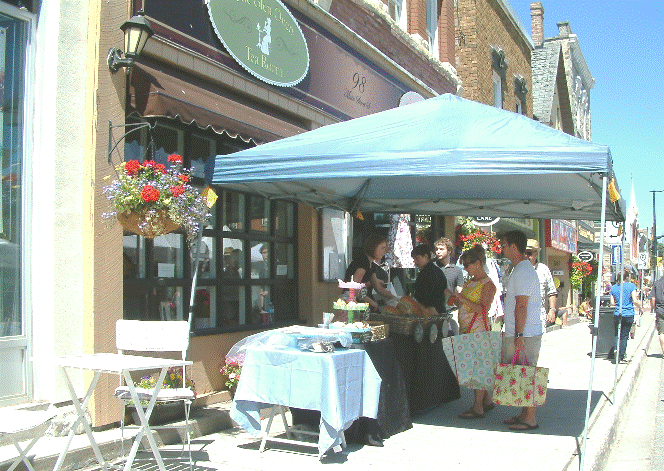 Georgetown Farmers' Market is the only market west of Toronto where I can find Toronto-based Saha International Cuisine products (though they are available at a few stores in the region). Made following traditional recipes, Saha's sauces and marinades are all-natural, additive-free, preservative-free, gluten-free, trans fat-free, and cholesterol free.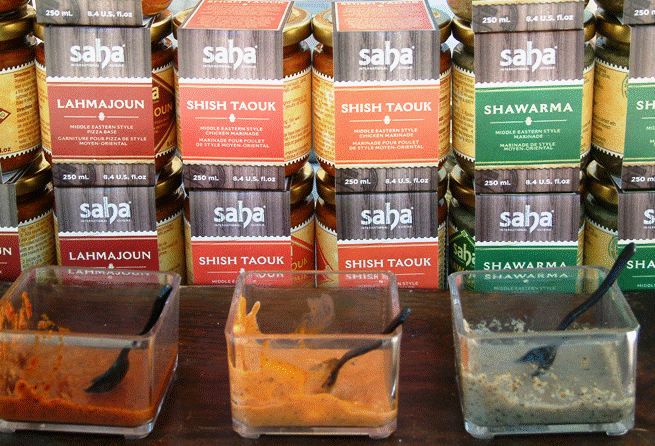 Mixed with a bit of yogurt their Shish Taouk marinade yields succulent, flavourful chicken (I use boneless, skinless chicken thighs). Thai Red Curry is a warm, fragrant base for a delicious chicken stir fry; simmer with some coconut milk for a little taste of heaven – Thai style.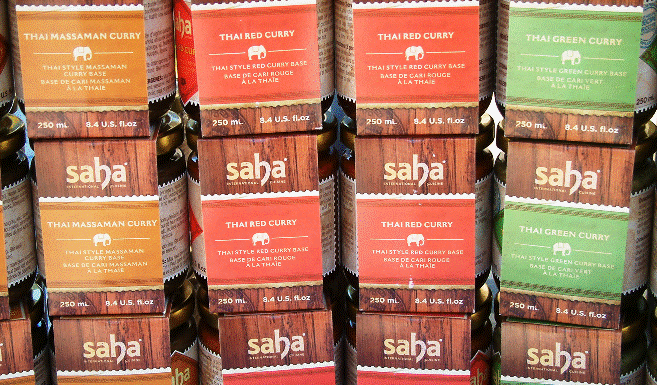 Here's another reason why I love Georgetown Farmers' Market. There is a great little butcher shop, McMaster's Meats & Deli, right beside the market on Main Street. Old fashioned butcher, friendly service, great range of fresh meats, deli meats (they cook their own preservative-free beef, turkey, pork, and ham), and gourmet products. Their Stuffed Chicken Breasts are wonderful.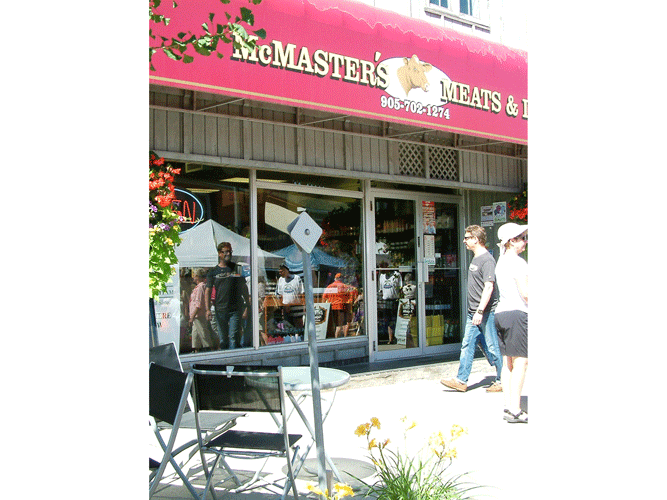 And midway through the market, just a couple of steps down a side street, is the fabulous Mill Street Cheese Market. Read why I love this pretty little fromagerie here. Be sure to stroll in on market day for samples of their wonderful products. Pick up some cheese and bread to go along with those cherries and you've got the makings of a great picnic.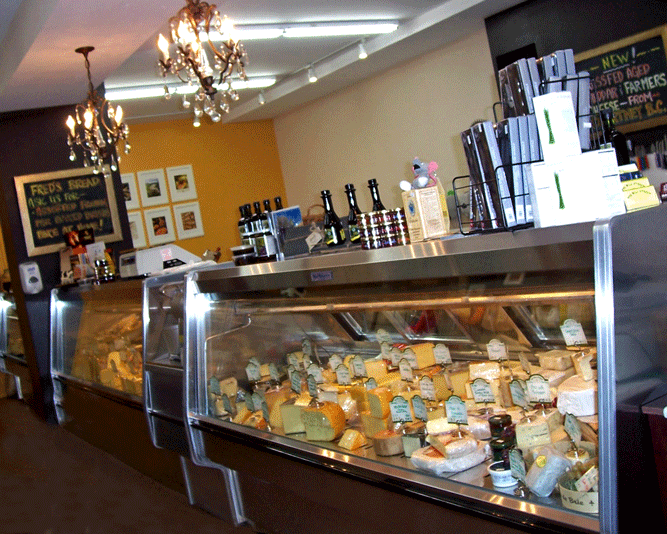 Georgetown Farmers' Market
Every Saturday, from 8:00 a.m. to 12:30 p.m., June 7th to October 18th, 2014.
Located on Main Street South between Church Street and James Street, in historic downtown Georgetown (Halton Hills). Please note: the East lane is empty because the Fire Department requires a Fire Lane for access to buildings and quick response routes. DO NOT BLOCK the lane for any reason or amount of time. You can be ticketed.