Have a hankering for some freshly baked, homemade cookies? No problem if you live in Port Credit, thanks to the drive of Bridget Leon, a self-professed foodie and first year University of Guelph Food & Nutrition student. Bridget and her siblings (Madeline, Mary Frances, and Justin) are building up their own business from scratch. Their tools of the trade? Mom's signature oatmeal chocolate chip cookie recipe, their bicycles, and some creative business savvy.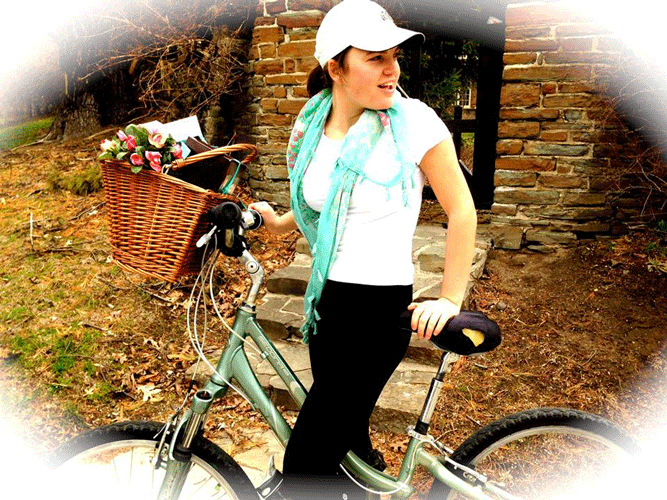 A simple phone call or e-mail order is all it takes to have a batch of freshly baked oatmeal chocolate chip cookies arrive at your doorstep, delivered with a warm smile and a sense of nostalgia by Bridget or her siblings on their bicycles.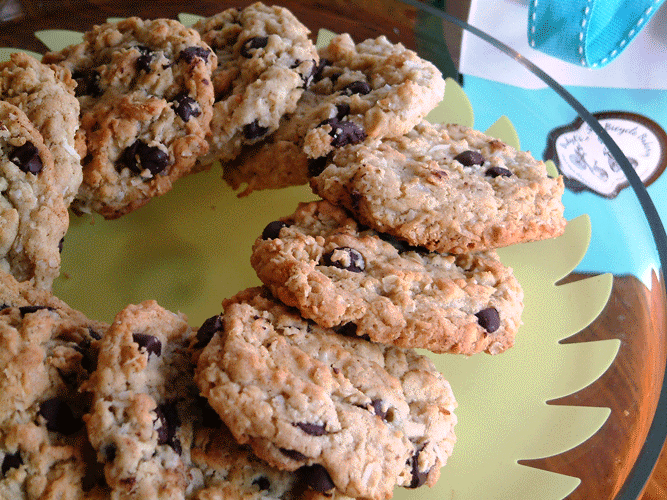 Baked by Bridget using her Mom Marg's family-favourite recipe, these soft and chewy oatmeal cookies with hits of rich, dark chocolate and hints of coconut are seriously addictive. Marg's recipe has always been the hit of the 'hood. Neighbor Cobi Ladner confessed "The cookies are so amazing that I hide them if Marg sends them over to our house. We've been eating them at every school event, birthday, and neighbourhood party for years.  Everyone loves them and requests them."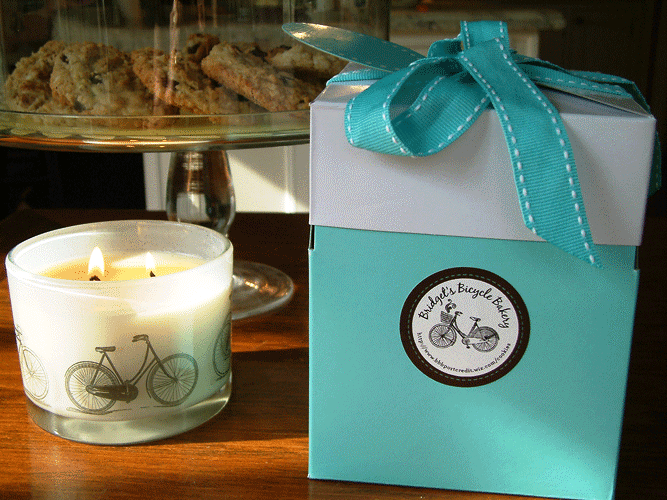 The presentation is beautiful: packaging is labeled with a charming old-fashioned bicycle sticker and tied with gorgeous Tiffany-blue ribbon. Order by the dozen and choose from one of three attractive packaging options. A handwritten bicycle-stamped card is included with Option 3.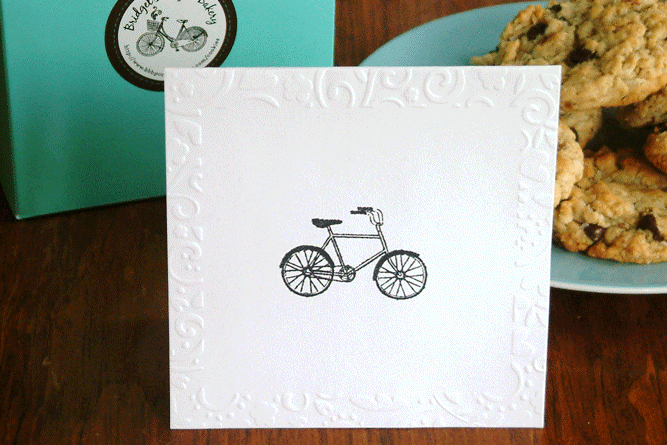 Perfect to celebrate life's milestones, cheer up life's rainier days, surprise a special someone, or act as the secret weapon in a promposal. Beautifully packaged, baked-from-scratch goodness can be delivered to your door, when you want, in the Port Credit area seven days a week. Special arrangements and customer orders are possible. Amendments can be made to the ingredients listed on the website. Click here for ordering instructions and contact information.
Bridget's Bicycle Bakery
Website:

http://bbbportcredit.wix.com/cookies
Twitter:

https://twitter.com/BicycleBakeryPC
Facebook:

https://www.facebook.com/pages/Bridgets-Bicycle-Bakery/728833217179840