Looking for a great spot for a quick but healthy bite during a busy work week? Tucked in the commercial district of Mississauga's Brunel Road is a hidden gem: Pane E Vino Ristorante. Slip away from the office into a cool Italian vibe: a clean and bright cafe that serves made-from-scratch, delicious Italian-inspired food. It is a favourite work week spot and office caterer for my friend, Jackie, and her public health nurse colleagues (these nutrition savvy girls know how to eat well). Thanks for the great tip Jackie!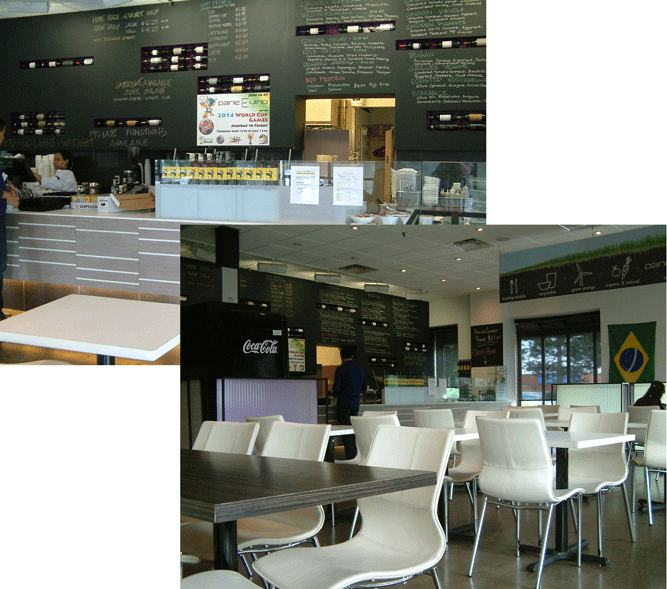 Pane E Vino Ristorante serves wholesome food that they make fresh daily using all natural ingredients.  Order at the counter. The chalkboard menu includes over ten different gourmet paninis on your choice of Ace Bakery artisan bread, organic soups, and plenty of nutritious salads with optional protein add-ons. Or create your own custom panini.
I ordered the Grilled Turkey Gourmet Panini:  Grilled turkey, roasted sweet peppers, grilled zucchini, and artichoke spread served on artisan bread. I customized it by adding jalapeno peppers and switching the Havarti for chèvre. I forgot to order the lime avocado spread that Jackie loves but savoured the artichoke spread. Delicious, feel good, real food.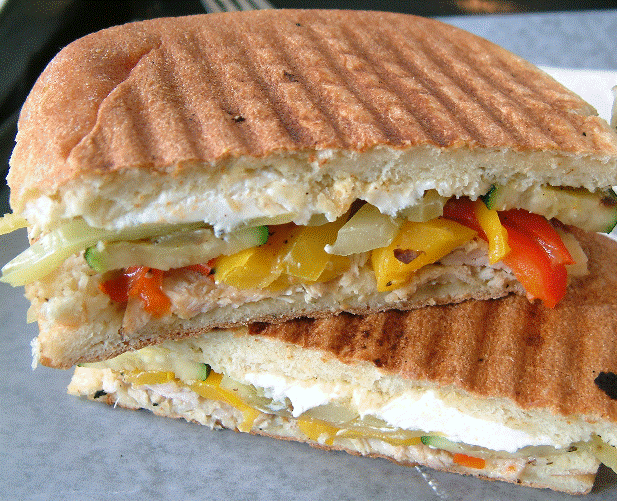 My colleague enjoyed a flavourful custom panini of salty prosciutto, creamy chèvre, peppery baby arugula, and thinly sliced tomato on multigrain bread.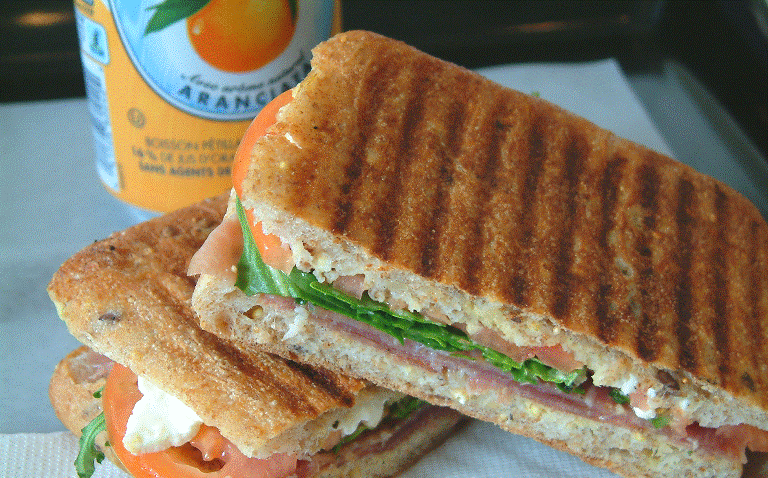 We couldn't resist sharing a Chicken Caesar Salad: grilled chicken, buttery Prosciutto di Parma, crisp romaine hearts, house-made garlic croutons, shaved parmesan, and roasted garlic, dressed in classic, homemade Caesar vinaigrette that was wonderfully creamy and garlicky. We both chimed "Mamma mia, this is good."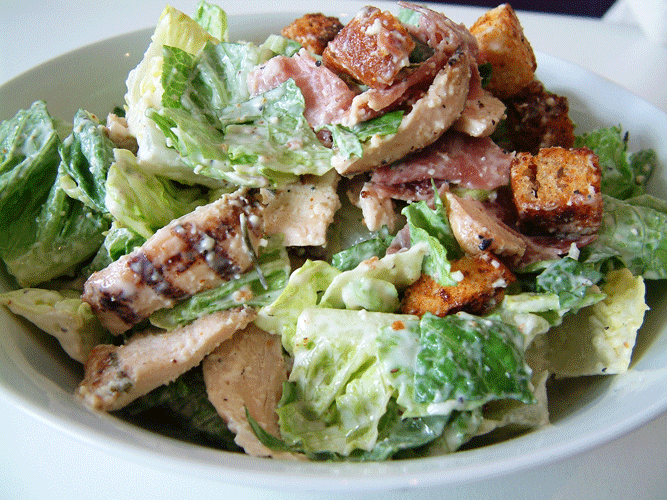 Eat in Pane E Vino's spacious, licensed cafe or visit their website for a click- and- order on-line catering menu. 
Pane E Vino Ristorante
151 Brunel RD Mississauga
Ontario. L4Z 2H6  
Telephone:
(905) 502.5656
Website: http://pane-vino.ca/index2.html
Open:
Monday to Friday 9:00 am to 3:00pm