Have you been to Snug Harbour lately? Recently renovated, modern lux decor; spacious, open dining room and sweeping, waterside covered patio. Great new menu. Seafood and sailboats on a sparkling summer's eve: the perfect spot for a celebration meal.
Deep-fried Calamari: golden and crunchy. Served with a gorgeous cayenne, lemon, and garlic-spiked mayonnaise.  Somebody's fingers just couldn't wait 'til after the photo.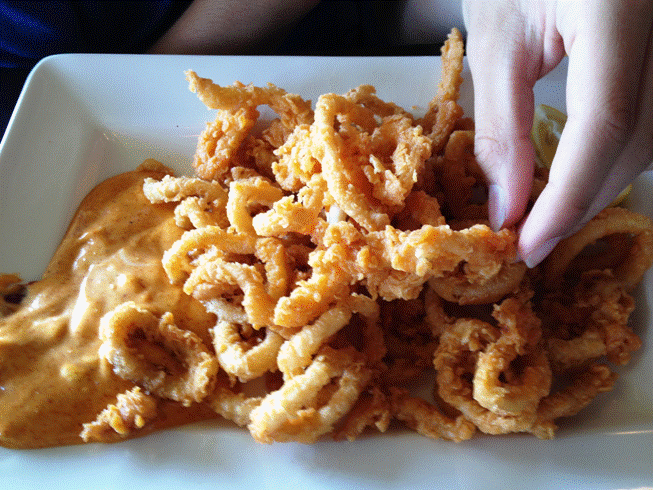 Raw Malpeque Oysters on the half shell in their own liquor: fresh, clean, pure. My first time slurping raw oysters – what took me so long? Served with traditional seafood sauce and horseradish.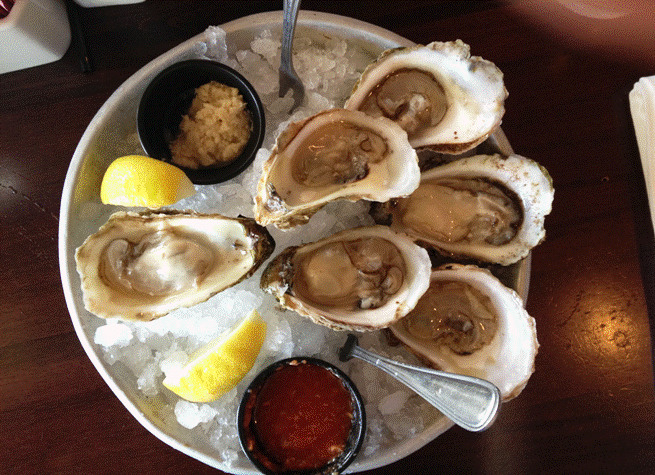 Tuna Martini: stunningly presented, seared Ahi tuna, crusted in sesame pepper. Delicious dipped in soy-based sauce, hot sauce, and herb oil. Served on a bed of greens with hoisin, wasabi, pickled ginger, and seaweed salad.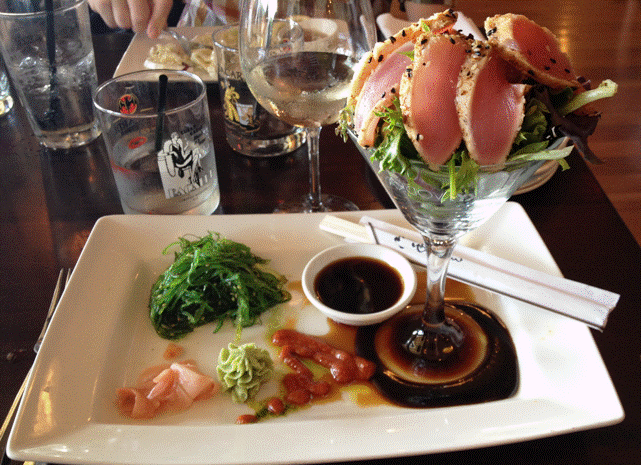 Roasted Beet Salad: fresh baby arugula, tender roasted beets, crumbles of soft, creamy chèvre. Spot-on balanced, sweet honey vinaigrette. Enough to share as a starter; or add Blackened Shrimp and call it a meal. Consistently good – my favourite local beet salad!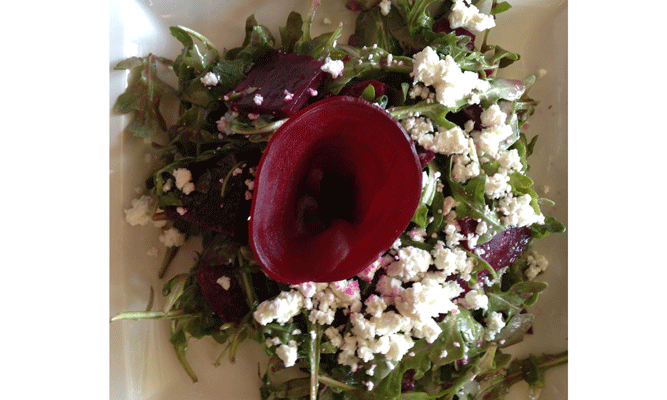 Brown Butter Lobster Sandwich: East Coast lobster mixed with mayonnaise, red peppers, and celery. Stuffed into two toasted buns. Served with Caesar salad (or market salad or fries). Good and gobbled before I could plead for a bite.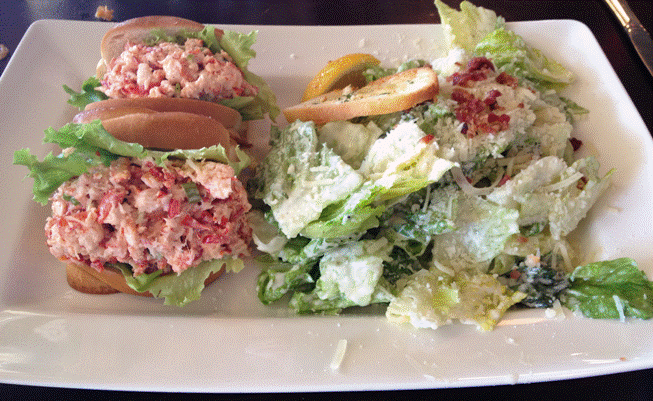 Seafood Bouillabaisse: a steaming pot of fresh fish, shrimp, mussels, and clams poached in a flavourful and spicy roasted tomato fennel broth. Served with bread for mopping up every last drop. My husband had already dug in before I could take the photo. And who could blame him?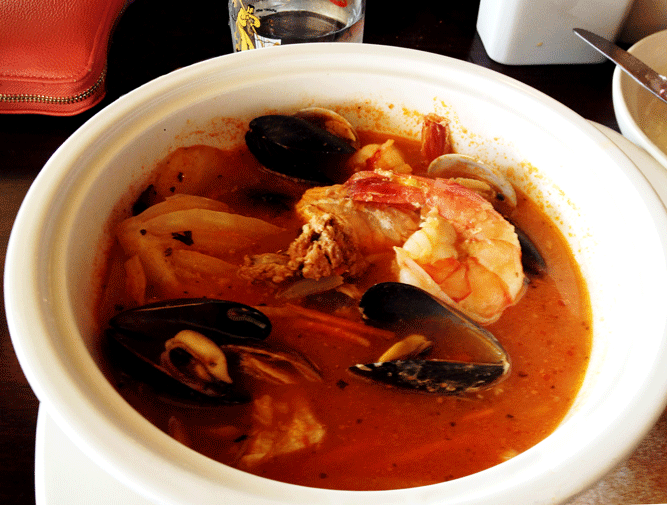 Sea Scallops: four East Coast sea scallops, bronzed and lightly crusted on the outside; perfectly cooked, tender sweetness on the inside. Sitting in a pool of sublime Meyer lemon lobster butter sauce: nutty richness balanced by the sweet tanginess of Meyer lemon. Served with nicely seasoned rice and flavourful julienned vegetables.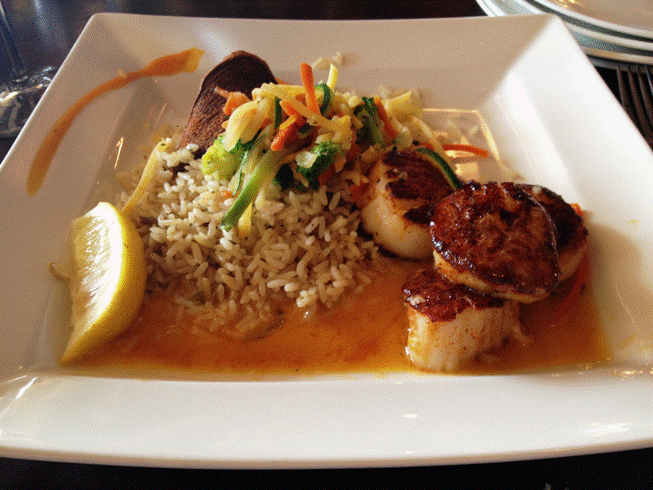 Snug Harbour doesn't take reservations on the weekends. We arrived early (at about 5:30 p.m.) on a sunny Friday, asked for a table inside, and got one right away (outside was a different story). Though the place was bustling, the service was fast, friendly, and efficient.
Snug Harbour Seafood Bar & Grill
14 Stavebank Road South
Port Credit (Mississauga), ON L5G 2T1  
Telephone:
905-274-5000
Website:

http://www.snugharbourrestaurant.com/